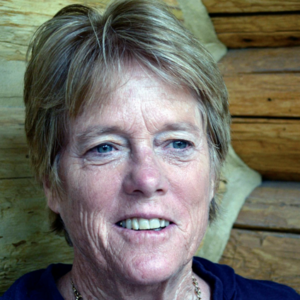 At long last, after fifteen years, Van Schoales of A+ Colorado, the education reform operation, admits in an article in Education Week that so-called education reform has hit a wall. Its shortcomings derive, he says, from lack of teacher buy-in for reform, lack of community buy-in for reform, and ham-handed focus on low-performing schools that attempted top down change without bottom up support.
Schoales should add another fundamental failure. Education reformers, both Democrats and Republicans, apparently thought that policy changes such as common core standards, aggressive student testing, and draconian teacher evaluations would improve academic achievement. But Colorado reformers came up short on the most basic education challenge: enough money to pay teachers competitive salaries since the 2008 Great Recession decimated school budgets.
Today, with a tops-in-the-nation economy, Colorado's base per student public school funding is uncompetitive at $8663 with an average of $9733 across school districts. The national average is $12,526 in 2018 with Vermont at $20,795. Massachusetts, consistently one of the highest performing states on public education metrics, spends on average $14,569 per student.
Democrats for Education Reform-Colorado (DFER) led the education reform charge in the state along with anti-teacher union Republicans. Elected officials carrying DFER water include former Gov. Bill Ritter who appointed former Denver Public School (DPS) superintendent Michael Bennet to the US Senate.
Bennet is now running for president of the U.S. The senator re-worked the DPS pension bonding program that put DPS teachers' retirement funds in peril. He closed Manual High School in a bid to reboot the school. The disarray from that DFER move continues to this day. Tom Boasberg, who replaced Bennet, closed Manual High School again. Today the school has 300 students and is still in a mess.
Former state Sen. and DFER Michael Johnston was appointed to his Northeast Denver district for the 2010 General Assembly. He wrote SB-191 that radically changed teacher evaluation processes. This DFER initiative that lacked teacher support has cost school districts millions of dollars to implement. It hasn't substantially moved the needle on student achievement, as noted by Schoales.
Johnston also ran the bill that put school finance Amendment 66 on the ballot. The amendment would have raised $1 billion for school funding but went down in 2013. Johnston said in an interview with Colorado's Chalkbeat in 2016 that Amendment 66 lost because its goals were unclear. It actually failed because Johnston didn't listen to school districts outside of Denver that objected to its funding formula. Johnston is now a Democratic candidate for U.S. Senate to run against Republican Cory Gardner.
DFERs tried again in 2018 to pass a school finance amendment. The legacy of the 2013 debacle replayed in the state, with Amendment 73 going down even with a large Democratic majority voting.
Meanwhile, back in DPS, the original goal of the DFER movement to improve the academic achievement of low-income students has not significantly occurred. While DPS has reduced its achievement gap in relation to state test averages, some of that reduction is the consequence of lower overall state test scores. Low income, or free and reduced lunch students continue to experience substantially lower achievement than other children.
School choice and charter schools haven't significantly moved that needle either. Somehow reformers thought that kids in low income neighborhoods could miraculously catch a ride to schools in higher income neighborhoods. They didn't put resources into improving neighborhood schools, even though parents surely prefer to have their kids attend excellent schools within walking distance of their homes.
Today, across the state educators are underpaid, especially at entry levels. Beginning teacher salaries in the low $40,000 range in metro areas can't compete with other professions. And most other jobs don't have to deal with hide-and-protect drills related to school shootings.
It's too bad that Van Schoales, famous for his many reports hammering public schools and their teachers, took so long to admit to the paucity of positive results. Jeannie Kaplan, former Denver school board member, notes in her blog that a generation of children lost out.
Schoales can begin to make up for his mistakes. He should direct the many foundations and other big school reform investors to put their money where it will do some good, into advancing the teaching profession and public school principles that made this democracy great in the first place.
Paula Noonan owns Colorado Capitol Watch, the state's premier legislature tracking platform.