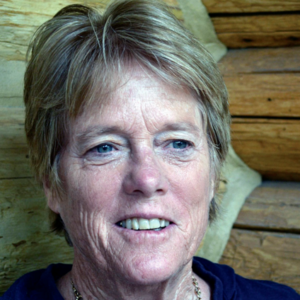 "I don't care too much for money, money can't buy me love." That's the Beatles in 1964. "If you can't eat their food, drink their booze, take their money, screw their …., then vote against them, you don't belong here." That's Big Daddy Jesse Unruh, Speaker of the California Assembly from 1961-1968, on California politics.
Those two quotes describe two end points of the relationship between lobbyists and their clients and legislators. In between is money and influence.
Every once in awhile, there's an issue that fits between "I don't care too much for money" and "take their money and then vote against them." That's education issues for Democrats, especially when it comes to state CMAS testing, teacher and administrator accountability, and district and school ratings.
This year, it's an especially keen issue with HB21-1125 and its follow-up, HB21-1161. These bills address the state CMAS testing program in a second year of COVID.
During last year's election, numerous candidates received funds from pro-CMAS testing organizations such as Ready Colorado, Stand for Children, and Democrats for Education Reform.
Ready Colorado reported $628,000 in election expenditures in 2020 to support conservative education reform candidates. Stand for Children pitched in $547,876 to its Independent Expenditure Committee. Democrats for Education Reform sprinkled $200 to $400 contributions to a variety of prominent Democrats including Sens. Dominick Moreno as chair of the JBC, Rachel Zenzinger as chair of the Senate Education Committee, and Jeff Bridges and Janet Buckner on Senate Education.
Prominent House members received their share of DFER dough through Speaker Alec Garnett's Garnett Leadership Fund, and directly to Barbara McLachlan as chair of the House Education Committee and Tony Exum as a member of House Education, among others.
HB21-1125, postponed indefinitely, would have suspended CMAS testing in Colorado. This bill was sponsored by Education committee chairs Rep. Barbara McLachlan and Sen. Rachel Zenzinger along with Rep. Emily Sirota and Sen. Don Coram. That sponsorship appeared to stick it to the so-called pro reformers. But that's not the end of the story.
After the bill was introduced, the Biden administration stated that it would not offer blanket waivers to suspend state standardized testing.
In response, the sponsors presented HB21-1161 that suspends testing except for math and English-Language Arts in alternating grades through 8th grade. According to bill testimony, this revised bill was a result of a hard fought compromise with Gov. Polis supporting testing. It was passed March 16.
While organizations who supported suspended testing accepted HB21-1161, they did so under protest. PTA testifier Evie Hudak said the bill is not what they would have chosen. "Instruction has been greatly disrupted and we don't need standardized tests to tell us that." Monica Johnson testified for the Colorado Association of School Executives, stating the "real cost of testing will fall to children who will forfeit instruction time for tests that don't give timely results." She estimates that 3 to 5 days of in-person instruction will be lost, a negative return on the investment.
Democrats for Education Reform pulled the testing rabbit out of the hat. Shashwata Dutta, the DFER Colorado policy director, claimed that only summative assessments can definitively identify how much learning has taken place and what gaps exist, especially for economically disadvantaged students. Stephanie Perez-Carillo of the Colorado Children's Campaign said "another year without testing would be unacceptable. We cannot improve what we do not measure." Much of the Children's Campaign's work depends on its Kids Count report. Without that, they're an organization without much punch.
This lot has made their testing claims now for a decade. They've managed to get enough support from legislators and the governor to move their testing agenda forward. According to bill sponsor Barbara McLachlan, the legislation will not be used to "punish a school, a teacher, a student." But the test results will be made public so they will be available to punish schools and their teachers, if not individual students.
Time and again, legislators seem to disregard the information brought forth by the people closest to the ground in public schools. If they're going to continue to follow the education reform testing path, it's time for the reformers to bring some data forward that shows that their demands have made a significant difference.