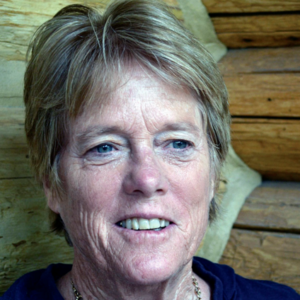 Conspiracy theories are no brainers compared to reality. Here's the reality concerning Colorado's current air pollution that outdoes anything that some entity named Q has ginned up.
Recently, Colorado's Air Quality Division has put out numerous severe pollution hazard warnings. The particulate pollution is obvious from the wildfires. Ozone is the unseen hazard in August.
Ozone warnings soared from medium (yellow) to unhealthy for sensitive groups (burnt orange) to unhealthy (red warning) levels during these hot days that combine heat and sunlight with volatile organic chemicals (VOCs) and nitric oxide. 
The Air Pollution Control Division (APCD) of the Colorado Department of Public Health and Environment (CDPHE) is supposed to deal with pollution through regulation of emissions from cars, industry, and oil and gas. The bill SB19-181 for public health and safety in the oil and gas industry was passed so the APCD would develop rules to reduce ozone and other emissions. So far, almost a year and a half after passage, no dice. Draft rule discussions are scheduled for September.
Similarly, the Colorado Oil and Gas Conservation Commission (COGCC) is supposed to put out regulations to protect public health and safety over the business of energy extraction. Draft rules are currently under review with public hearings. Newly appointed professional commissioners, including Jeff Robbins, the former COGCC director, along with the new director, Julie Murphy, who is an attorney with an academic and professional regulation background, will be responsible for the new regulations.
The COGCC draft rules have stuck in the craw, much like smoke and ozone, of Coloradans living in proximity to oil and gas drilling and residing in the wind pathways that carry the pollution down the FrontRange. The four bill sponsors of SB19-181 gave the commissioners an earful about the necessity of prioritizing public health and safety as a condition for continued or new oil and gas development.  They did this on August 24.
House Speaker KC Becker, testifying on the relationship of local government actions related to oil and gas extraction and state regulation, affirmed that COGCC's responsibility for public health and safety supersedes any local permitting decisions. No business advantage should have higher priority than public health and safety.
State Sen. Mike Foote, whose district comprises east Boulder County and some of western Weld County, stated that if there's a conflict between public health and safety and drilling that can't be resolved, then permits should be withheld.
The draft rules from COGCC offer only a 500-foot setback for drilling near individual buildings, 1,500 feet from a single high-occupancy residence or 10+ individual residences, and 2,000 feet from schools. There's no evidence that polluting emissions stop at precisely 500 feet, 1,500 feet, and 2,000 feet. The rules imply that some people deserve more protection than others. 
Of course, these assumptions haven't been studied sufficiently by either the COGCC or the APCD. But SB19-181 requires continuous emissions monitoring at well sites and cumulative studies to resolve public health questions. 
Recently State Sen. Pete Lee from Manitou Springs asked State Attorney General Phil Weiser to clarify for Garry Kaufman, director of the APCD, the state's commitment to SB19-181, the requirement for cumulative emissions studies to understand sources and effects of fossil fuel development pollution, and the APCD's role in regulating oil and gas pollution in relation to the COGCC's role.
Monitoring wells for pollution currently rests with industry. Boulder County and Longmont, sitting under ground-level ozone pollution from drilling in Weld County, have decided that the potential for conflict of interest with industry monitoring requires third-party intervention. They turned to Detlev Helmig, a renowned air quality measurement scientist and researcher recently fired by the University of Colorado-Boulder.
Helmig lost his job after 25 years, ostensibly because he was a bad bookkeeper. When that didn't fly due to public outcry, CU-Boulder revised its reasoning to claim the scientist owes CU $700,000 for its share of the Boulder and Longmont business. According to Boulder County and Longmont officials, the university wasn't part of their contract with Helmig because, to summarize, it didn't get its act together fast enough. And the university's contract would cost too much. Meanwhile, CU's action has assaulted Helmig's reputation.
In general, these pollution control and measurement failures sit with Gov. Jared Polis, who ran on cleaning up Colorado's air. It's his APCD and COGCC. He might catch a pass if citizens knew his agencies were full throttle on the problems. So far, they're not.