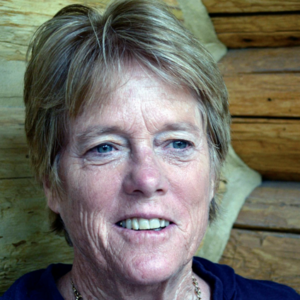 Republican commentators are cooking up a path to victory for Republican Sen. Cory Gardner. Sen. Gardner is a likeable, funny person who would have a much better chance if he ran as a Democrat.
Any road to a Gardner victory depends on his lucking out with a weak opponent, rather like former Gov. John Hickenlooper did in 2010. Right now, it doesn't look like a "crazy left wing socialist" will take the Democratic spot.
The only road to victory for any Colorado Senate candidate is through the woman voter. Off the top, as of June 2019, according to data from the secretary of state, women have a 100,000-active-registered-voter lead over men. The only lead men voters have over women is in the "inactive" category where they have 10,000 more registrations. That's not the upside that Republicans need to win.
Of the 13 largest counties in the state, women lead men by 102,400 registrations. El Paso County ties with Arapahoe County with the widest spread at 16,000-plus each to women. Denver comes in second at 13,000 and Jefferson County takes third at 12,600. Even in Sen. Gardner's own backyard, Yuma County, women lead men by almost 100 voters.
Republican numbers look just as bad through the age lens. Democrats have 514,597 active registered voters in the 18-to-44 year range. Republicans have 373,293, a difference of 141,304-plus to the Democrats. Between the ages of 45 to 75+, Republicans have a lead of 83,987.
These numbers are important because so many women, especially women under 44, do not like President Donald Trump's attitude and behavior in relation to them. These anti-Trump sentiments are likely to grow on at least two counts.
First, the sex trafficking allegations against "hedge fund and trust account manager" Jeffrey Epstein, connected to the easy-on-the-man sentence engineered by Trump's Secretary of Labor Alex Acosta, shines a harsh light on the Trump administration. The case reinforces two unwelcome issues: a rich man gets off and girls are victims. Sen. Gardner should see this as an easy decision to call Acosta to resign. If he waits until Trump acts, or doesn't act, he waits too long.
Second, court cases related to the Affordable Care Act (ACA) and women's reproductive rights threaten women's health security. A Louisiana court case, if decided for the Trump administration, will find the ACA unconstitutional and theoretically, at least, throw millions of people off affordable health insurance. Various other cases related to women's reproductive choices at the state level will inspire many women, especially Democrats and women under 44, to see the "swamp" as men controlling women's health and medical decisions. That's not a place where Sen. Gardner will find necessary support.
Republican commentators highlight legislation passed in the 2019 General Assembly as over the top. Jon Caldara of the Independence Institute cites the Red Flag bill, legislation that allows law enforcement to take guns away from individuals who are a threat to themselves or others. Some women surely agree with Caldara, but the majority see this law as a common-sense approach to reduce gun violence. Caldara also cites the national election law that pitches Colorado's votes for president to the person who wins a majority of votes in the presidential race. He sees this as a diminution of Colorado's electoral power.
But a majority of women in Colorado voted for Hillary Clinton in 2016, and they probably see their votes diluted by the Electoral College.
Sen. Gardner's challenge is not just to persuade more independent voters to his side. If those voters break roughly to current party affiliation, the senator will have to climb Mt. Elbert at 14,440 feet as women overwhelmingly lean to the Democrats. Gardner's challenge is to offer policies appealing to women voters across both parties. If he does that, the climb is only as high as Huntsman Ridge Peak, at a mere 11,858 feet.
Paula Noonan owns Colorado Capitol Watch, the state's premier legislature tracking platform.