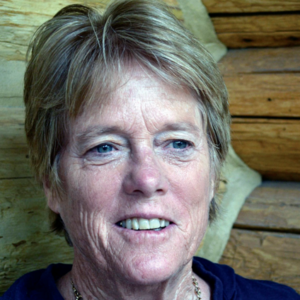 Colorado's overall health care system is documented by many sources as messy. That's a paraphrase.
Roughly three types of entities do medical services: health insurers, medical providers, and pharmaceutical/medical equipment companies.
Insurers are generally private companies serving employers and some individuals. Public insurers such as Medicare, Medicaid, and CHPs serve seniors, low-income individuals, the disabled, and kids. These entities take in money from employers, individuals, and government and distribute funds to providers, medical equipment makers, pharmacies, and pharmaceutical companies at various reimbursement rates.
Operating margins for providers are all over the place, depending on the ratio of public to private insurance in their patient base, location, physical facilities and equipment, and ability to attract medical care workers and professionals.
The pharmaceutical and medical equipment industries seem best positioned to withstand the ups and downs of revenues as they receive funds from insurers for medical care and from government for research and major government health efforts such as for COVID.
The description above is the quick and dirty of medical care and has left many complicated elements out of the surgical room, but it's enough to create the picture of how many people and entities are affected by the money sloshing around in the system. Some entities get enough money to put up very expensive facilities offering every medical miracle and others operate on a shoestring and may not survive after COVID.
Then there are some people in Colorado who can barely afford or can't afford health insurance. These people are the target for HB21-1232, about 8 to 12 percent of residents in the state. Many, but not all, live in rural and frontier Colorado.
The Standardized Health Plan Option is trying to help these people by encouraging private insurers to develop "standardized" plans costing 10 to 20 percent less than their offered 2021 programs. The insurers have two years to meet these price points. If they can't, then a state entity will step in to create a "public option." Many insurers and providers, according to lobbying reports, are against the bill.
Apparently, the public option for 8 percent may be seen as the camel's nose under the tent for a public takeover of medical care. But that's an inadequate explanation. The issues are very complicated.
Low-income Coloradans, especially in rural and "frontier" communities, don't have a lot of access to health care, affordable or not, in part because not enough medical providers locate in these areas. Rural hospitals live on tighter margins than their urban counterparts, and in many cases, they're receiving insurance reimbursements at lower rates than metro area facilities. More of their patients are on Medicare and Medicaid. This is a deep conundrum (see CO Rural Health Coalition report).
Rural medical providers worry that any decrease in reimbursement income, even from only 8 percent of Coloradans, will hurt their ability to provide.
HB21-1232 states that providers are required to serve individuals on the "standardized" plans and, if it comes to pass, the public option. In general this means they may take a hit to their pocketbooks, depending on variables such as how many people enroll in the plans. Certainly there will be an initial impact on insurers who have to develop and market the new plans.
Then there's the overall "baked in" costs of medical care that reimbursements may or may not be adequate to cover. These include the many new facilities built in Colorado over the last decade, drug discoveries, medical miracle equipment, etc. To make this visual, a three-dimensional dental printer can now produce a part of a tooth that can be glued on to an existing tooth for broken tooth repair. On the spot. In a couple of hours. But that little bit of tooth repair costs $1,200. It's not the heart, lungs, stomach, liver, kidney, or brain.
In the hospitality industry, people can choose between the Ritz Carlton and Motel Six. In general, when health is at issue, the choice between the Ritz and the Six is not how people want to consider their medical options. There's tension between quality and affordability. Affordability in medical care isn't always adequate for the necessary quality. That's a problem our system hasn't resolved.
There's no clean algebraic equation to fix this puzzle. Some things have to give. What will they be?