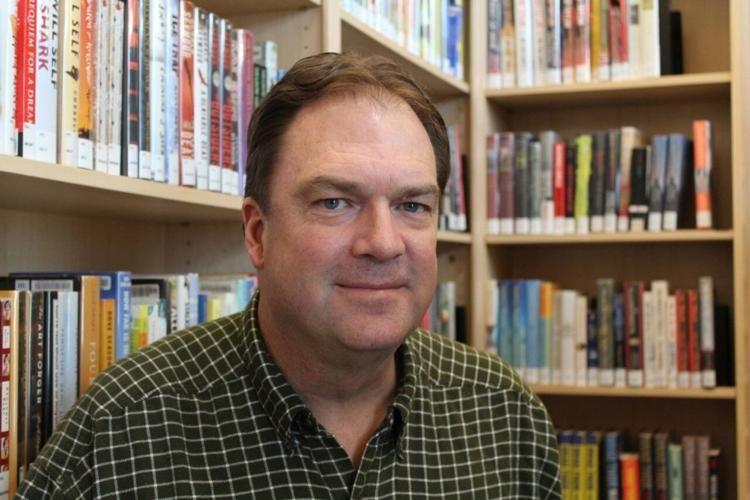 Paula Noonan's recent column in Colorado Politics ("How trust is broken in public education," May 18), was so contrived and pathetic, it must be countered. She outrageously compared polluters at the Suncor oil refinery in Commerce City with education reformers and school-choice activists who are trying to address problems at the city's Adams 14 school district.
Noonan stated that "Adams 14 is Colorado's Flint, Michigan" and shamelessly remarked the "war on traditional school districts grows like Russia's on Ukraine." She is a long-time cheerleader for the politics as usual of public education and its status quo defenders. In this era of fierce division and trendy hate speech, apparently it's not enough to chant: "Hooray for mediocrity!" Rhetorical savagery is the new normal.
The catalyst for Noonan's rage was the recent decision by the Colorado State Board of Education to remove exclusive chartering authority from the Adams 14 board. This "assault" came when University Prep appealed to the state board after the local district refused to uphold a previous agreement. University Prep wanted a reasonable change to its charter school application, so Adams 14 used this as justification to trash the entire agreement.
The state board rejected this nonsense, the latest in a pattern of manipulative tactics by Adams 14. Noonan's conclusion: "count on many more charters invading Adams 14 without oversight or decision-making from Adams 14's democratically elected school board." This comment would be laughable if it weren't so vicious.
Stay up to speed: Sign-up for daily opinion in your inbox Monday-Friday
Charter schools do not invade public schools. Charter schools are public schools that come to the rescue of vulnerable children. Colorado has 178 school districts with well-known reputations and disparities. Colorado has always had school choice; it's called moving to a different district. Poor families cannot afford to move. No one should have to move to escape a dysfunctional local school board.
Charter schools are public schools using public funds to provide intra-district choices in addition to the 178 inter-district choices. Consumer choice is the basis of free enterprise and the American economy. Choice enhances quality and advancement opportunities.
Charter schools are typically managed by educators seeking to provide unique instructional approaches or innovation school curricula. Yes, sometimes they struggle to perform better than traditional public schools, as Noonan was only too giddy to point out, but their flexible structure allows for faster adjustments. Occasionally, contrary to almost any government institution, charter schools decide to close.
When charter schools succeed, their detractors accuse them of cherry-picking students. Enemies of charter schools only look for ways to denounce. Upon opening, charter schools are filled with excitement and enthusiasm about their goals and possibilities, but they often get bogged down in regulatory requirements and overwhelming oversight. They are constantly threatened with losing their authorization. Nevertheless, they've persisted.
Adams 14 desperately needs the option of charter schools. This district has hit rock bottom after years of being given time to improve by the Colorado State Board of Education. It has had a revolving door of superintendents who are supposedly the next golden child or miracle worker before moving on somewhere else. Its school board has become an insular clique of community organizer types who promote self-awareness and neighborhood pride rather than academic achievement and preparation of students to take on the real world.
Noonan's fawning adulation of Adams 14's "democratically elected" school board is completely bogus. There was no school board election in 2021 because there were not enough candidates. The same thing will probably take place in 2023. Would-be candidates are scared off by the endless turmoil and intimidating incumbents with no tolerance for dissenting views.
Two of the three candidates elected four years ago, in 2019, did not complete their four-year terms and were replaced by appointees. This is a common occurrence in Adams 14. Four of the five school board members right now have never had their name on a ballot to be considered by voters of the district. That is hardly a model of democracy.
The Colorado State Board of Education is made up of actual elected officials. Unlike all local school districts in Colorado, state board members serve staggered six-year terms and are elected in partisan races. There are currently nine members, six Democrats and three Republicans. The recent vote for Adams 14 to lose chartering authority was 5-4 because two Democrats joined the three Republicans in this decision. Both showed tremendous political courage to stand up to the apologists for traditional public schools and ultimately face the scorn of the Colorado Education Association (CEA), which functions as a Democratic Party auxiliary.
It is utterly insulting for someone to equate charter schools with refineries yet not see the similarity of CEA with the oil and gas lobby. Of course, teacher salaries are nowhere near the income of energy magnates, but their respective trade groups hold little significance for the future with job security and immediate financial considerations as their top priorities. Denying opportunity to generation after generation of students is pretty much the same as ignoring the danger of toxic emissions, especially if state officials don't care enough to take action on either.
Likewise, Noonan's disdain for state funding of alternative transportation programs is just excessive rancor. Her recommendation that advocacy entities operating "this transportation flim-flam" take Adams 14 students to low-enrollment schools in Denver, instead of charter schools, is silly to the point of being ridiculous. Education reformers and school choice proponents can expect more wrath ahead.
The next shoe to drop in this sad saga will be a ruling from the Colorado Supreme Court likely indicating that the Colorado State Board of Education does indeed have the right to designate an eternal manager to run Adams 14 as well as the authority to dissolve the district, if necessary. Maybe control could be turned over entirely to a charter school system.
Should this happen, what far-fetched comparisons or ballistic outbursts will Noonan and her ilk resort to then? It doesn't really matter. What's important is that kids in Adams 14, surrounded by pollution and poverty, have a chance to get out of their failing schools.
Burke Scot Beu is a lifelong resident of Commerce City, a nonprofit worker, and a licensed substitute teacher with classroom experience in Denver Public Schools. A Democrat for 40 years, he became an unaffiliated voter in 2018. He was the Democratic candidate for CU regent at-large in 2000. He also served on the Rangeview Library District in Adams County with Yadira Caraveo, now Colorado's U.S. representative for the 8th Congressional District.