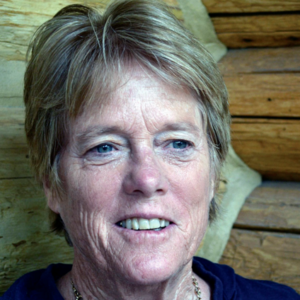 Coloradans are all-in on two redistricting commissions to redraw U.S. congressional seats and Colorado's state House and Senate districts. The objective of the two commissions is to produce non-gerrymandered districts that comply with federal rules based on the U.S. constitution and the Voting Rights Act of 1965.
Colorado will receive an additional district in the U.S. House of Representatives, growing its delegation from seven to eight seats. Colorado's U.S. House delegation leaned Republican through most of the previous decade, at four Republicans to three Democrats. That ratio flipped in 2018 to four Democrats and three Republicans. If the extra seat is drawn based on Democratic to Republican registration, Democrats are likely to pick up another U.S. House seat.
So what's happened in the decade leading up to the 2021 redistricting? The decade starting in 2011-12 began with 33 Republicans to 32 Democrats in the House and 20 Democrats to 15 Republicans in the Senate. The 2020 legislature has 41 Democratic seats to 24 Republican seats, a turnaround of 9 seats to the Democrats, and 19 Senate seats to 16 Republicans in the Senate.
Statewide positions moved from split government with Democrats as governor but Republicans as state attorney general and secretary of state to all Democrats in 2020.
Here's an illustration of the Republican hole. The minority leader of the 2020 House was Patrick Neville, district 45. In 2012, his district had 51.2% registered Republican voters, 18.99% registered Democratic voters, and 29.24% registered Unaffiliated voters. Today, the registration is thus: 41.3% registered Republicans, 18% registered Democrats, and 39.1% registered Unaffiliateds.
Republican registration in the heart of Douglas County in HD45 declined 10 points. Granted, Democrats aren't gaining on Republicans due to growth on their end, but a 10-point registration decline is a hard hit for the former minority leader.
Neville recently resigned his job. Minority leader is now held by Hugh McKean, HD51 in Larimer County, which shows an 8% decline in Republican registration since 2012.
These trends for Republicans hold mostly true throughout the state with the exception of districts in Pueblo. District 47 on the east side of Pueblo out to the plains leaned Democratic in 2012 and flipped to Republicans in 2020. Democrats lost 9% and Republicans gained 1%. Unaffiliateds picked up almost 10% voter registrations in that time. But a one seat shift in Pueblo does not a red wave make.
It's tempting to say that the 2021 redistricting will cement Republican diminishment into district lines that will create a decade's loss of Republican influence. It's possible that could happen if Republican policy remains in its current state and its attitude is anti-compromise.
For Republicans to have a chance to gain more seats, the party will need to advocate for competitive districts, unlike past efforts to solidify their dominance through creative district line drawing favoring them. Republicans will need as many districts as possible with no more than a 6-point registration spread between the parties.
In 2012, redistricting created competitive state House and Senate seats in Jefferson and Arapahoe Counties that leaned slightly Republican. By the end of the decade in 2020, those competitive districts made all the difference to Democrats taking control of both chambers of the legislature.
Jeffco used to be a Republican stronghold, with the north and southern parts of the county solidly Republican, the western part of the county purplish, and only the middle of the county in Democratic hands. That distribution has now completely changed. North, west, and central House districts are now all Democratic. Only House district 22 in south Jeffco is Republican, and Republicans in that district have lost 8% of their registrations. Arapahoe County has similarly flipped to the Democrats.
What helped Democrats in both counties, in addition to changing demographics and some growth, is that the districts were reasonably close in registration and could tip in either direction through 2018. That enabled Democrats to have a chance at winning even if registration didn't favor them by a few points.
Republicans will need to encourage competitive districts in 2021 to have a chance again in the state. Voters interested in having two influential parties should hope for that result.