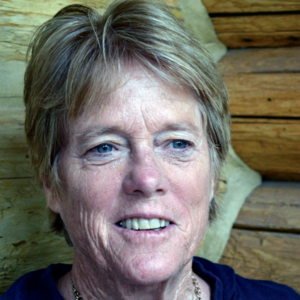 With the state legislature winding up its work, our attention will move to redistricting Colorado's Congressional and state House and Senate districts. A recent essay by GOP Rep. Colin Larson, HD-22 in south Jeffco, stated that the 2011 redistricting resulted in gerrymandered districts and that Democrats were responsible. This is revisionist history.
The 2011 redistricting did turn into a partisan battle joined by both parties. The commission to redistrict, however, was evenly divided between Republicans and Democrats, with one independent. The 2009-2010 General Assembly was in Democratic majority. That changed in 2011-2012. The House had a Republican majority and the Senate a Democratic majority. John Hickenlooper was governor, and he supported a bipartisan process.
The redistricting commission had a professional staff of map drawers, but both parties hired their own henchpersons to put up maps that favored them. Democrats used Colorado Long View and Republicans used Colorado Citizens for Fair Representation for this work. Neither entity was concerned with a long view or fair representation. The short view was to get as many Democrats as possible elected and fair representation meant electing as many Republicans as possible.
The commission took votes on two maps, and they both passed with a bipartisan vote, though in one instance two Republicans rejected the lines and in the other case three Republicans rejected the lines. The GOP's Colorado Citizens for Fair Representation took the maps case to court and won. The maps were redrawn by a district court and passed muster by the Colorado Supreme Court. These are the boundaries in place since the 2012 election. These are the boundaries that Larson says were gerrymandered. That version of history is sour grapes. Republicans out-maneuvered themselves.
Since that time, the chambers have flitted from one party to the other in these timeframes: 2013-2014, both chambers Democratic; 2015-2016, chambers split with the House in Democrats' hands and the Senate in Republicans' hands; 2017-2018, chambers split, the House with a Democratic majority and the Senate with a Republican majority; 2019-2020 and 2021-2022, both chambers with the Democrats along with the governor.
So while Democrats have controlled both chambers most recently, the chambers split for four years of 10 since the last redistricting. Democrats finally wrested two terms in a row with both chambers only after the second half of the unpopular-in-Colorado Donald Trump's presidential term.
Larson is correct that the new commission should strive for as many competitive districts as possible. But he makes a self-serving case because that's the only way Republicans will have a minute chance of taking a majority of one of the chambers. Republicans are currently in their minority status because they are a minority in the state, overwhelmed by unaffiliated and Democratic voters. They squandered their appeal by playing to the most conservative end of right-wing politics, and this year is no exception.
Some of Larson's votes serve as an example. He voted against an Office of Gun Violence Protection in a period when mass killings and daily murders by gunfire are all too common. He voted against providing diapers to eligible families, grant money to identify and remediate health disparities caused by social and environmental factors, regulating air pollution, and local governments promoting affordable housing.
Other Republicans have introduced their party's fire-up-the-base legislation, including a bill to protect human life at conception, to allow concealed handguns on school grounds, to repeal limits on ammunition, and to require a registrar for induced pregnancy termination.
Just as significant, a majority of Republicans voted against bills to manage climate change, improve air quality, and act on justice reforms to reduce jail and prison populations of people who have not committed violent crimes.
Republicans will likely vote against the school finance bill that will put more money into educating at-risk students and English language Learners. They currently oppose the biggest bills: affordable health care and sustainable transportation.
In January 2011, party registration for active voters was thus: 736,602 Republicans, 628,472 Democrats, and 509,932 Unaffiliated voters. Today, active voter registration is thus: 1,621,674 Unaffiliateds, 1,127,180 Democrats, and 1,003,828 Republicans. Gerrymandering did not cause Republicans to lose majorities at the Capitol. Their platform did. It's not mathematically possible to create enough competitive districts to fix that GOP problem.