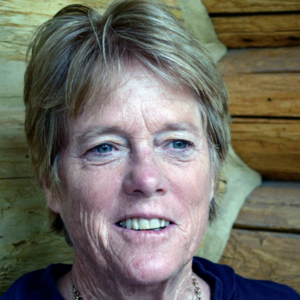 Every day under shelter-in-place gives Coloradans a vision of the Front Range without haze obscuring the mountains. If the state could keep on this path of clear air due to reduced car and industrial emissions, it might get out from under its EPA air quality violation status, which would be a good thing in this COVID-19 era.
The clear air comes from reduced particulate matter with fewer cars on the road. Clear air, however, doesn't necessarily mean clean air as some air pollution chemicals, such as methane and volatile organic chemicals , are not visible. 
What's up in the air are the ongoing arguments over the impact of oil and gas extraction on pollution. The University of Colorado fired an air quality scientist, Dr. Detlev Helmig, on April 7. Helmig was a researcher at the Institute of Arctic and Alpine Research at CU. A reporter for the Boulder Daily Camera, John Spina, was subsequently fired after he wrote an article highlighting some of Helmig's air measurement work for the city of Longmont. The article focused in part on methane and benzene spikes captured by Helmig's measuring equipment.
CU states that it fired Helmig for mixing his private business with his university work. This is an interesting proposition as CU scientists and researchers are acclaimed for bringing their outstanding university research to the private sector. As an example, CU's Nobel prizewinner Tom Cech served as president of Maryland-based HHMI, the nation's largest supporter of biomedical research, from 2000-2009 while he retained his CU faculty positions and lab. CU has not clarified for Helmig or the rest of us how he violated agreements and so far the University has resisted CORA requests.
The energy industry does not like Helmig's work for city and county governments that have problems with oil and gas development. William Allison, who writes for Energy in Depth/Mountain States, reported on Helmig's dismissal thusly: "A controversial CU Boulder environmental and climate researcher … was abruptly fired from his position …for violating his agreement with the university regarding his private sector work … Helmig consistently publishes taxpayer-funded flawed studies that target the oil and natural gas industry."
Allison notes that Helmig's faculty profile and air monitoring data vanished from the INSTAAR website. Some taxpaying citizens find these CU decisions questionable as many in Colorado have come to rely on the scientist's data, as so little air quality measuring is occurring in the oil patch. 
Spina, the reporter who wrote about Helmig's research, also ended up on an oil and gas spike. His article is no longer available. According to a retraction by John Vahlenkamp, editor for the Longmont Times-Call, the Colorado Oil and Gas Association found errors. Among them, Vahlenkamp cited COGA's assertions that methane and benzene spikes at Union Reservoir were anomalies, that wells in the area were not being fracked, and that a relationship between ethane as a proxy identifier for methane is unproven.
So what are we poor people of Colorado supposed to believe when it comes to the claims and counter claims related to air quality in the state? 
Helmig's work for the city of Longmont is paid for by the city. Longmont has oil and gas producers nudging into residential areas. Citizens there have objected to the proximity of wells to their homes. Residents want to know if oil and gas extraction by fracking is dangerous to their health with chemicals such as methane and benzene floating around in the air. 
Helmig has set up two monitoring stations: Union Reservoir and Longmont Municipal Airport. The Union Reservoir station picked up chemical spikes on March 26 and March 29. There appears to be another spike on April 4. 
In his discussion with reporter Spina, Helmig postulates that the spikes occur when the wind is from the north where oil and gas development occurs in the Wattenberg basin. COGA notes that on most other days, the data show flat methane and benzene measures. Helmig observes that when the wind blows from the west or south, his site will not capture methane and benzene upticks because oil and gas development is not located west and south of the station. The scientist also states that winds in general greatly affect pollution dispersion and it's difficult to determine the exact location of pollution emission. 
According to a Colorado Oil and Gas Conservation Commission spokesperson, wells near the Union Reservoir site were not in active fracking mode on the days when spikes occurred. That fact leaves us wondering what caused the spikes. It's evident that the area has some animal production which can produce methane, but benzene, propane and toluene emissions from cows are unlikely. 
One other attack line for COGA is the proxy relationship between methane and ethane in which evidence of ethane indicates methane is probably around too. In the measures from Union Reservoir, spikes in methane occur simultaneously with spikes in benzene and other VOCs.
A Proceeding of the National Academy of Sciences performs a thorough analysis of methane and ethane pollution related to the atmosphere. The article finds a clear relationship between the presence of ethane and methane as a result of oil and gas development. But it also asserts that science doesn't understand all the elements that affect the atmosphere's "methane budget." That's precisely one problem that's the focus of Helmig's work.
The bottom line here for Colorado citizens is that a scientist who has spent his entire career, with many peer reviewed academic articles to his credit, no longer has his position at the University of Colorado with no explanation other than his private, civic work conflicted in some way with his academic work. COGA is apparently satisfied with this result. The message to other university researchers involved in controversial science is chilling, like one of those Arctic cold air waves that periodically afflict us. Reporter Spina seems to have been caught in the icy down draft without a parachute.
Paula Noonan owns Colorado Capitol Watch, the state's premier legislature tracking platform.