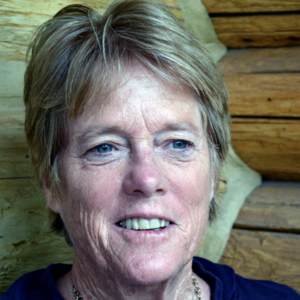 The haze you see isn't just from the prescribed burn at the Rocky Mountain Arsenal. There's another source of polluting stuff in the air, and it's drifting your way because of lax enforcement from the state's Air Quality Control Department (AQCD), a division of the Colorado Department of Public Health and Environment (CDPHE), a name that's become an oxymoron.
As has been described in recent news stories, three air quality modelers for the AQCD have blown one of those life-saving whistles that women use when they think they're being attacked. The AQCD professionals turned the high pitched whistle on AQCD's director, Garry Kaufman, and top management related to tracking bad air from entities that must receive pollution permits.
Many industrial operations, large and small, need these permits. PEER, Public Employees for Environmental Responsibility representing the whistle blowers, cites "an incomplete list of permits issued with potential or actual modeled National Ambient Air Quality Standards (NAAQS) violations."
PEER also cites a permit discussion by email that it describes as "chilling." A company consultant wrote a CDPHE engineer as follows: "I've received guidance from multiple non-oil and gas permit engineers in the last year or so that the agency only looks at the 5 tpy threshold for PM2.5, unless there are special circumstances."
The CDPHE engineer replied, "After consulting with some higher-ups, I agree that modeling for the 24-hour PM2.5 standard will not be required in this case. Unfortunately, we don't have a specific written policy I can point to that says 'you can always ignore the daily PM2.5 modeling threshold…" Too bad, so sad.
Maybe the non-compliant modeling guideline will be introduced soon. As the whistle blower complaint states, the compliant standard link was removed from the Colorado Modeling Guideline for Air Quality Permits website, replaced with a dubious "UNDER REVISION" (in caps and red text).
"PM" refers to fine particulate matter. "PM2.5" refers to particulate matter that's so fine that its itsy bits don't stop in your nose, throat, or mouth. The bits go deep into lungs, sometimes into the circulatory system according to Bliss Air, causing premature death from heart and lung disease and aggravating asthma, heart failure, bronchitis, and other respiratory problems. "Oh well" is apparently the operating premise of AQCD management.
It's interesting that Director Kaufman, a former lawyer with Holland and Hart providing guidance to energy and mining permit seekers, is still in his job. Citizens have complained about Colorado's air quality at least since he was hired in February, 2017 and air has only gone from bad to worse in this time. The state is now considered a serious violator of air quality standards and is very likely on its way to a severe designation, thus nearing EPA's bottom of the barrel for regional ozone air quality .
The whistle blower complaint highlights the state's odd positioning on air quality measurements. Almost exactly a year ago, the University of Colorado fired air quality scientist Dr. Detlev Helmig, the leading researcher on the impact of the oil and gas industry on Colorado's air quality. He was hired by Longmont, Broomfield, and Boulder to determine accurately, on a continuous basis, what was happening to local air. According to CU, Helmig's work caused a conflict of interest.
More recently, the AQCD has created a commission to decide how to remediate pollution emanating from the Suncor Refinery in Commerce City. Its repeated violations of air quality have resulted in a $9 million penalty with about $2.6 million assigned to a citizen committee established to decide how to spend that money.
A Suncor representative is a member of the commission. A representative from the CDPHE is also on the commission. Both members voted against a proposal to engage a third party to continually monitor air quality at the plant site and in surrounding areas. The proposal from the grassroots organization Cultivando will also provide scientific analysis of the results and engage public schools in the area in collecting and evaluating the data.
Air pollution measurement by the state or an independent entity doesn't seem to be on Gov. Jared Polis's agenda. He's offered plans and talk. But the actual hard work of getting polluters to knock it off has yet to be accomplished.