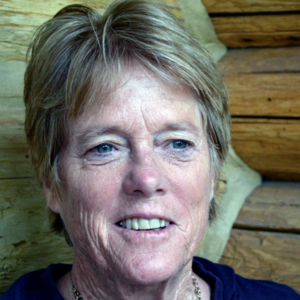 In August 2019, the Denver metro area measured only one day with "good" air. The metro measuring stations showed a combined seven days of "unhealthy" air (bad) and "unhealthy air for sensitive groups" (not quite as bad) for ozone. The rest of the days had "moderate" ozone pollution.
Colorado Springs, Fort Collins/Greeley, Four Corners, and Grand Junction showed mostly "moderate" ozone pollution days in August. The one measurement area with consistently "good" ratings was the Colorado River Valley, but the air quality there deteriorates in winter.
Colorado gets two kinds of air pollution, depending on the season: tiny particulate matter in the winter and spring and ozone in the summer and early fall. Particulates cause the haze. Ozone pollution, which is colorless, does double damage — to animal lungs, crops, and vegetation and to the troposphere that accelerates the heat-up of the atmosphere.
Ozone contains VOCs, or volatile organic compounds such as benzene. These are carcinogens. Ozone has powerful oxidation properties that will damage cardio-pulmonary health. When ozone is breathed into the lungs, the result is respiratory irritation including shortness of breath, wheezing, and coughing. Ozone in animals can cause or exacerbate asthma and chronic obstructive lung disease and will reduce crop production.
In August, 2010, Fort Collins/Greeley and Colorado Springs had mostly "good" air ratings. Denver metro had three days of "unhealthy for sensitive groups" pollution, six days of "good" air, and the rest "moderate."
A decade of data shows that Denver's air quality that measured 80 percent "moderate to unhealthy for sensitive groups" in August, 2010 deteriorated to about 97 percent "moderate to unhealthy" in 2019. Fort Collins/Greeley and Colorado Springs have degraded from mostly "good" to mostly "moderate."
Certain areas are most susceptible to bad air. The ozone pollution follows the Platte River, moving west out of Weld County along the river drainage and the foothills from Boulder toward Chatfield Dam. The most bad air sits on top of Chatfield, where the Platte enters the metro area in southeast Jefferson County.
According to John Putnam of the state's Air Quality Control Division (AQCD), car pollution has decreased per car over the last decade, but more cars on the road put pollution production from vehicles at about a wash between 2010 and 2019. The state's electricity production has moved away from coal toward natural gas and renewables, reducing pollution from that source.
For the state to get to mostly "good" air days, the screws will inevitably turn toward industry and oil and gas drilling. It's the latter, too-fast development in Weld County and along the I-25 corridor that provides the best opportunity for air improvement gains. That fact brings the state's regulators to the language of SB19-181.
SB19-181 prioritizes health and environmental safety in fracking. The law says that the AQCD will "minimize" air pollution. Debate will turn on the meaning of "minimize." The Air Quality Control Commission will begin its rulemaking on the meaning of "minimizing" this fall.
It's likely that the oil and gas industry will argue that "minimizing" means "reducing" ozone-making methane and particulate leaks and flaring within the economics of a thriving industry. Others will argue that "minimizing" means taking fracking pollution down to zero as it's currently impossible to frack and have consistently "good" air.
AQCD's Putnam stated at a recent meeting that SB19-181 should not put oil and gas drilling out of business. Citizens asked if that means the AQCD will agree to a lesser standard than "good" air.
But the pressure shouldn't be entirely on this agency. Business ethics should place a burden on polluting industries to take steps, without complaining about the financial hit, to eliminate the damage they do. It would be refreshing if the drilling industry committed to "good" air standards immediately. If they don't, then the drillers either won't or can't make "good" air happen.
Meantime, for those who want clean Rocky Mountain air as well as water, the best idea is to climb a fourteener, pitch a tent, and learn how to hunt and fish.
Paula Noonan owns Colorado Capitol Watch, the state's premier legislature tracking platform.