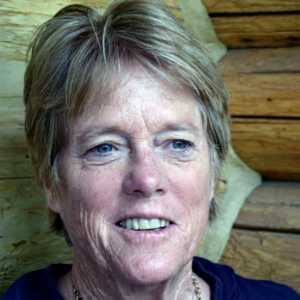 Republicans played different hands in 2019 depending on each legislator's view of running bills from the opposition position. All Republicans linked up with Democrats on at least one bill. The degree of collaboration varied widely and describes how GOP leaders may emerge out of the rubble of the 2018 election.
In general, Republican legislators divided between those who prefer to legislate and stay in the mix and those who rarely put a toe across the other side of the legislation aisle. It's not personal, it's political.
As example, Rep. Perry Buck, HD49, sponsored two bills, and went one passed and one failed. She extended a tax credit for health care preceptors. Of 476 bills that reached the House for a third reading, she voted YES 254 times and NO 222 times. She wasn't the most NO voter. Reps. Steve Humphrey, HD48, and Shane Sandridge, HD14, both hit 256 NO votes. Humphrey sponsored six bills and passed two. Sandridge sponsored five bills and passed one.
The challenge for this group is that majority Democrats are less likely to support their legislation or may use GOP ideas but carry the legislation themselves. Two bills show this. Rep. Kimmi Lewis, R-HD64, sponsored the Nonanimal and Lab-grown Meat Misbranding bill with Democrat Sen. Joann Ginal, SD14, and Sen. Jerry Sonnenberg, R-SD01. The bill failed, so, theoretically anyway, consumers can buy pseudo hamburger and think it's actual hamburger. Lewis also sponsored a conservation easement bill. It failed but elements of that bill were used in later legislation sponsored by Democrats. That's politics.
Two Republican legislators took a different path. Sen. Vicki Marble, R-SD23, and Rep. Lori Saine, R-HD63, neither known for their pro-Democrat leanings, sponsored multiple bills. Marble passed 14 of 16 and Saine passed nine of eleven. They paired to pass one of the last bills offered, House Bill 1334 to ban posting of images of suicide. This bill speed-dialed through the last days of the session.
Saine focused on hemp regulation and helped that industry. Marble successfully passed a number of marijuana bills, including Senate Bill 13 on medical marijuana to replace opioids. Saine voted NO on 232 of 476 bills and Marble voted NO on 193 of 469, lest anyone think they went soft.
A group of GOP legislators took very active roles in sponsoring legislation. These members did not include House Minority Leader Patrick Neville who went four and four on eight bills and Sen. Minority Leader Chris Holbert who went five and three on eight bills. Holbert was busy implementing the most important GOP strategy on the Senate side, slowing legislation by reading full bills and talking bills to death.
Sen. Bob Gardner was Holbert's most useful ally on debate, even though Gardner was productive himself in sponsoring bills, with a 26 and 4 record on 30 bills. Democrats, wanting to get through their own legislation, didn't filibuster Gardner's bills.
So who are the legislators on the Republican side who may step up over the next years? Sen. Owen Hill seems to have taken himself out of that running, unless disengagement is the game. He went two and two on bills sponsored, with a 274 YES to 176 NO voting record.
Three legislators in the Senate create options. Sen. Paul Lundeen, R-SD09, went 12 and 4 on his legislation, including a win on the very important Public School Finance bill. His voting record is 300 YES and 169 NO on final reading. Sen. Bob Rankin, R-SD08, is already a leader on the Joint Budget Committee. He passed 23 bills, lost one. His voting record is 366 YES to 102 NO. Sen. Kevin Priola, R-SD25, ran 44 bills, passed 35 and lost 9. His voting record is 413 YES to 47 NO.
These senators range from very conservative to conservative-to-moderate. What they have in common is a pragmatism to work with Democrats on substantial legislation. While some Republicans may find their trail distasteful, these three legislators did keep the GOP hand in on some important bills that will count for Coloradans.
Paula Noonan owns Colorado Capitol Watch, the state's premier legislature tracking platform.