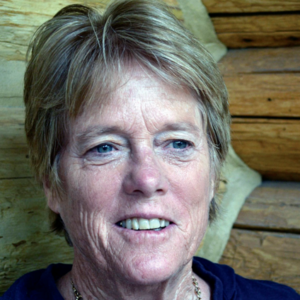 The draft rules for the 2019 Lobbyist Transparency Act are out.  The muddle deepens.  The legislation, sponsored by Rep. Mike Weissman with help from Common Cause, increases reporting by lobbyists on potential and actual bills, according to the draft language produced by the Secretary of State's Office.  That's where bill drafting confidentiality desired by legislators may conflict with public transparency.
The new rules offer this definition of legislation:  " 'LEGISLATION' MEANS ANY BILL, RESOLUTION, AMENDMENT, NOMINATION, REPORT, OR ANY OTHER MATTER WHETHER OR NOT IN WRITING, PENDING, OR PROPOSED FOR CONSIDERATION BY EITHER HOUSE OR COMMITTEE OF THE GENERAL ASSEMBLY, WHETHER OR NOT THE GENERAL ASSEMBLY IS IN SESSION."  This language seemingly requires lobbyists to treat potential bills in conceptual stage or the earliest drafting phases as legislation that may require lobby reporting. 
Why is this an important question?  During non-session periods, like right now, legislators develop their bills receiving information from many sources, including lobbyists. Legislators often test ideas in informal settings and sometimes in casual conversations, expecting these communications to remain confidential.  Specific reasons for confidentiality include 1) the legislator hasn't decided whether to sponsor a bill; 2) the legislator hasn't decided on bill elements; 3) the legislator is seeking input on the potential impact of a bill; 4) the breadth of a bill is unclear, etc.   
As of now, draft bills are considered "work product." Work product is not subject to the Colorado Open Records Act (section 24-72-202(6.5), C.R.S ).  Bill drafters in the Legislative Council are subject to confidentiality rules.  Their guidelines allow contacting lobbyists upon request of a bill sponsor, but drafting guidelines also state "In light of the confidentiality of all requests, only authorized parties (i.e., someone designated by a legislator) may be contacted regarding the bill draft."  
The rule of thumb in these early stages of bill development, whether the General Assembly is in session or not, is that legislators control confidentiality.  When a bill is introduced, that's when it moves into the public domain.
The draft SOS rules state that lobbyists must disclose: "THE OFFICIAL NUMBER OR OTHER DESIGNATION OF EACH LEGISLATIVE BILL, STANDARD, RULE, OR RATE, IF AVAILABLE. IF A NUMBER OR DESIGNATION IS NOT AVAILABLE, THE LOBBYIST MUST DESCRIBE THE NATURE AND SUBJECT MATTER OF THE LEGISLATION, STANDARDS, RULES OR RATES; (2) THE TITLE OR SUBJECT MATTER OF THE ACTIVITY MENTIONED ABOVE; AND (3) WHETHER THE LOBBYIST IS SUPPORTING, OPPOSING, AMENDING, OR MONITORING THE ACTIVITY MENTIONED ABOVE, INCLUDING ALL UP-TO-DATE AND CURRENT POSITIONS."
This disclosure can potentially circumvent legislator bill drafting confidentiality, as lobbyists will be expected to describe in some manner what the legislation, written or not, pending or proposed, is about.  They will also have to declare their position (and presumably their clients' position), even though the position may be changeable depending on how a bill is finally introduced.
When it comes to agency rule making, similar issues emerge.  As agencies and rule task forces debate language with their stakeholders, lobbyists may change positions within minutes based on a final use of "and" or "or." They represent their clients, so they may not even know at any single point in a drafting stage where an organization or corporation stands on a piece of legislation. 
Declaring positions on in-flux matters increases risk for legislators, lobbyists and their clients, which may be what the Act and its rules are designed to do. Lobby reporting on unwritten or draft-stage legislation may cause legislators to slice lobbyists out of the feedback process in order to maintain their bill's confidentiality. It is likely to reduce communication between legislators and others with subjectmatter knowledge. 
A tension will always exist between the public's need to know and a governing body's need to get its business done.  These draft rules challenge the premises of how legislation, regulations, and rules are currently drafted.  The Secretary of State's Office recently received feedback on its draft.  The office takes these comments "under consideration" and will produce its final rules in time for the 2020 General Assembly. Give thanks, everyone.
Paula Noonan owns Colorado Capitol Watch, the state's premier legislature tracking platform.