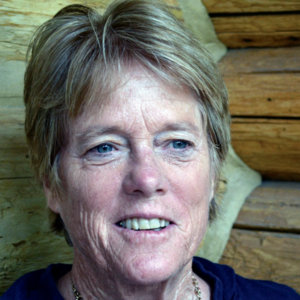 The 2020 General Assembly ended with a bang, not a whimper.  Legislators followed voting trends from previous years, in that Democrats from both chambers voted mostly in synch and Republicans, especially in the Senate, hit a full range of conservative to moderate targets.
The rarest legislators, and depending on point of view, now the most moderate in both parties, are Republican Sens. Kevin Priola, Adams County, and Jack Tate, Arapahoe County, and Democratic Rep. Tracy Kraft-Tharp, Jefferson County.  It's not surprising that the three come from suburban Denver metro districts with less than a 10-point spread between Democrats and Republicans in registration, with unaffiliated voters in significant majority. 
Of all final votes on bills in the House, Kraft-Tharp, HD-29, voted YES 324 times and NO 9 times. Of all final votes on bills in the Senate, Priola, SD-25, voted YES 319 times and NO 39 times. Tate, SD-27, voted YES 292 times and NO 61 times. Republican Sen. Vicki Marble, now running for HD-49, voted YES 190 times and NO 134 times. Two House members, Steve Humphrey, HD-48, and Shane Sandridge, HD-14, are upside down on their YES/NO votes at 179 YES /186 NO for Humphrey and 170 YES/192 NO for Sandridge. 
Republican Sen. Owen Hill from Colorado Springs actually had the fewest YES votes at 142, but that's because he missed 147 votes on excused absences, more than Democrat Sen. Brittany Pettersen, who was absent due to the birth of her baby.  Others on the high end of excused absences are Rep. Lois Landgraf, R-HD21, at 74 and Rep. Matt Soper, R-HD-54, at 55.
In a more refined vote scan, Kraft-Tharp and Priola voted similarly on 21 of the most impactful bills of the session. They took the same position on 13 bills and took different positions on five. Priola supported removing some tax breaks for business and for increased requirements for children's immunizations. Kraft-Tharp opposed those bills. They both opposed the health insurance enterprise bill and supported sick leave. Kraft-Tharp voted against nicotine product regulation that Priola supported. They both voted NO on an initiative to tax nicotine more. Priola drew a Republican line on allowing state employees to conduct collective bargaining by voting NO on HB20-1153. Kraft-Tharp voted YES. 
For comparison, the vast majority of House and Senate Democrats voted YES on at least 20 of the 21 big bills and the vast majority of House and Senate Republicans voted YES seven or fewer times on the bills. 
Kraft-Tharp is currently running for Jefferson County Commissioner against incumbent Republican Commissioner Libby Szabo, who left the House several years ago to fill the District 1 commissioner slot. In 2014, when both Szabo and Kraft-Tharp were House members, Szabo took YES positions on 290 bills and NO positions on 156, while Kraft-Tharp voted YES 425 times to 4 NO's. Kraft-Tharp is chair now of the House Business and Labor Committee, and her votes in 2020 display an effort to support both sides.
So much has changed in these suburban districts since 2014. Kraft-Tharp's HD-29 registration back then was 34% D, 31% R, and 33% U. Today, the district is 31% D, 24% R, and 43% U. Szabo's 2014 HD-27 was 30% D, 38% R, 31% U in 2014. Today its registration is 28% D, 30% R, and 41% U. Priola's SD-25 in 2014 showed 37% D, 31% R, and 34% U. Today, it's 32% D, 25% R, and 41% U. The big gain in unaffiliated voters, especially in the Denver metro suburbs, has dwarfed the two parties, but the political orientation continues to lean more to the Democrats.
Priola's 2016 election as a Republican in a leaning-Democratic district demonstrates that it was possible in 2016 for a moderate Republican to win. If he takes the 2020 race against Democrat Paula Dickerson, and he currently is much better funded, he'll show a path for Republicans out of their increasingly dark wilderness. A key theme for Priola is supporting environmentally friendly legislation, focusing on renewable energy and cleaning up air that suffers in Adams County from industrial pollution.
COVID and a slowing oil and gas industry have helped Priola's clean air cause. The view from the Front Range toward the mountains has cleared up now that the Durango fire is mostly out. The peaks are still showing off their snowy tops.