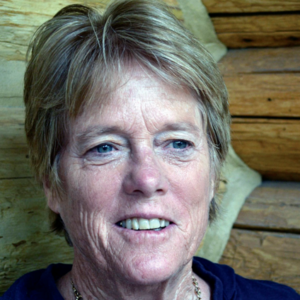 Let's rise above our partisanship and celebrate Independence Day together as Coloradans who love our country.
It's been 245 years since Thomas Jefferson wrote the Declaration of Independence. That's not that long ago. Since then, the nation won its independence and built national infrastructure starting with the Erie Canal, then the transcontinental railroads, then the US interstate highways and international airports. Let's work on getting that infrastructure bill through the US Congress to reinforce a vibrant economy.
The first public school in the US, the Boston Latin School, was founded in 1635. It's still accepting students and is considered one of the top public middle-high schools in the nation. John Hancock and Sam Adams graduated from Boston Latin and Ben Franklin dropped out. Latin and Greek, not php and angular, were the languages taught and the focus was on the humanities.
The Catholic Urseline Academy in New Orleans was the earliest school for girls. The school was inclusive, admitting free women of color, Native Americans, women slaves, and white girls. Hurray for this early commitment to diversity and equality.
Noah Webster's "blue backed speller" was the most common textbook from the 1790s to 1836. Webster was committed to the idea of a unified American national culture that focused on republican virtues. His text omitted biblical injunctions and introduced the first concept of "civics." Let's honor him.
Harvard College and the College of William and Mary were the first institutions of higher education. Harvard was established in 1636 and was largely funded by the Massachusetts Bay Colony. The College of William and Mary was established by the government of Virginia in 1693. Like so much of education today, William and Mary was supported by a one cent "sin tax" on tobacco. Today, there's a Colorado tax initiative on marijuana on the next ballot to fund help for kids who need to catch up after COVID. Let's thank the heavens for sin.
It's the middle of summer so it's a must to praise our national parks. Pres. Theodore Roosevelt signed the Antiquities Act in 1906. That allowed presidents to create national monuments to protect prehistoric Indian ruins and artifacts. Yellowstone was the first national park established in 1872. President Lincoln created the Yosemite Grant Act in 1864.
Woodrow Wilson signed the Rocky Mountain National Park Act in 1915, ahead of the establishment of the Grand Canyon as a national park in 1919. Franklin Roosevelt's Civilian Conservation Corps built Trail Ridge Road in the 1930s, and UNESCO cited the RMNP as one of the first World Biosphere Reserves. Let's hope RMNP shows us how nature regenerates after last year's fire. Here's wishing the best for RMNP.
The US constitution and its Bill of Rights are complicated. The first amendment has secured the foundations of a working democracy. Let's keep that robust and vibrant. Let's be thankful that no citizens have to house soldiers in their homes, a lesson from Revolutionary War times. With gratitude, our rights to privacy, protected searches and seizures, non-incrimination, speedy and public jury trials, reasonable bail, and the appropriate sharing of powers by the people, states, and nation are secured.
The 2nd amendment is a source of ongoing conflict. No end in sight on that one. But the 13th amendment abolished slavery and ended the abominable, egregious 3/5th rule of the original constitution. The 14th amendment is a glory, granting citizenship to anyone born in the country. While some disdain this amendment today, it's brought enormous good to the nation. It distinguishes us from old Europe that spurned its own peoples. And thanks for the 15th amendment on voting rights that we're still fighting over and for today. Let's not forget its basis: no voter may be disenfranchised based on race, color, or previous condition of servitude.
While we're at it, let's honor the 19th amendment for women's suffrage. It was ratified just over 100 years ago. Those of us in our 70s and 80s know great grandmothers who fought for the right of women's suffrage. You go unforgettable women of all races, ethnic backgrounds, and religions from yesterday. You won the vote for us women of all races, ethnic backgrounds, and religions today.
Our history is a huge mixed bag of every shade of good, bad, and in between. It's right and just to remember as much as we can on July 4, the nation's birthday.