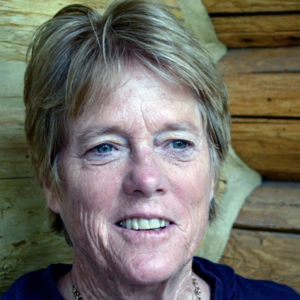 How much is Caesar's Entertainment willing to wager on a constitutional amendment to raise betting limits in Colorado? The casino group is betting $1.1 million in chips through Local Choice Colorado to allow our gambling towns to decide how much a double-downer can raise on a poker hand.
Caesar's Entertainment has company. Penn National Gaming, owner of Ameristar Black Hawk, has placed a $550,000 marker on Amendment 77. Full House Resorts and Monarch Casino Blackhawk have plunked down $300,000 each. Since the house always wins, it's safe to assume these bettors know when to hold 'em and know when to fold 'em. They're definitely not walking away.
The constitutional amendment will apply much-needed additional tax revenue to student retention and credential completion for community college students.
It seems the only way Coloradans will support increased education dollars these days is through sin taxes. Expect every male from 21 to 40 to get behind the amendment if the sports betting initiative is any indicator. Also expect older Coloradans, especially from El Paso County, to vote against.
Early child education supporters have also hitched onto a sin tax revenue builder. The tobacco/nicotine industry negotiated with legislators in the 2020 session to pass HB20-1427, a bill to refer a nicotine tax initiative to the November ballot.
At the end of 2019, the tobacco company Altria contributed $28,000 to Better Colorado Alliance, a political committee supporting House Democrats. The company then sent $28,000 in February to Leading Colorado Forward, a political committee that supports Democratic Senate candidates. The very late bill HB20-1427 set up Proposition EE that's supposed to raise $294,000,000 annually for more early childhood education programs and seats. That was the best bill the tobacco/nicotine industry expected to get.
A Brighter, Healthier Future for Colorado's Kids is the political committee supporting the increased tobacco/nicotine tax based on HB20-1427. It's raised $2,396,277 from many sources including $750,000 from Gary Community Investment Company/Piton Foundation run by Mike Johnston, former state senator and candidate for various state offices including, most recently, U.S. senator and Colorado governor. Education Reform Now, a Washington, D.C. pro-school choice enterprise, has tossed in $450,000.
It would be most honest to know who's contributing to the Gary Community Investment Company and Education Reform Now, but that's not evident from secretary of state filings. Whenever this type of opaque funding occurs, darkness surrounds the political cause, no matter how brightly it wants to shine. In every campaign finance instance, the public should be able to determine who's giving the money. No cause excepted.
The oil and gas industry was geared up for another initiative onslaught at the beginning of 2020. As per its method of assessing suggested contributions for its major corporate entities, Noble Energy, Occidental Petroleum (formerly Anadarko), and PDC Energy each ponied up $785,000 in March, 2020, and $433,000 in April-May to Protect Colorado, the industry's political committee. Other oil and gas developers from previous elections apparently weren't given a suggested amount, or if they were, they couldn't afford it. Extraction Oil and Gas, for example, a big donor in previous election cycles, is MIA in 2020 due, one supposes, to its bankruptcy filing.
In any case, Gov. Jared Polis announced in a piece in Colorado Politics that he wouldn't support any oil and gas initiatives. That's fortunate for the industry that admitted in a meeting last year in Colorado Springs that its copious natural gas flaring and methane leaks aren't going over well with younger voters.
Dan Haley, a leader of Colorado's energy industry, apparently stated at the meeting that oil and gas is playing "whack-a-mole" on fracking. He asserted that the industry's blitz in earlier Colorado elections turned fracking from a "dirty word" to an image of a business most concerned with people's health and safety. He could easily verify and amplify that message by encouraging third-party continuous monitoring of every well and oil and gas pipe in the state rather than spending another $30 million on public relations, as the industry did in 2018.
If the gambling and nicotine issues pass in November based on big-dollar bets, public school supporters should consider increasing public education funding by hooking up with any left-over taxable sins. If the energy industry continues to front money to prevent anti-fracking initiatives, it should consider living up to its claims that it preserves public health and safety. Bets, anyone?