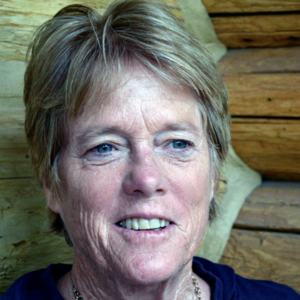 Secretary of State Jena Griswold announced in a recent campaign fundraising letter that "the amount of money spent on lobbying this year reached an all-time record high."
"Millions and millions are being spent to influence lawmakers, giving special interests disproportionate influence on our state," she said. This letter is her second fundraising solicitation on the same topic. In a previous letter, she announced "In 2018 alone, lobbyists spent over $33 million to influence Colorado elected officials. That's more than was donated to every state senator and every state representative combined!" 
In both appeals the secretary of state (SOS) asked for money from potential contributors, some of whom are lobbyists, to help with her cause to "eliminate (lobbying) loopholes and require more frequent reporting by lobbyists." She also wants to eliminate her debt from the 2018 election.
Despite the secretary's implication, legislators may not receive money or gifts from paid lobbyists. While lots of money goes from a variety of sources to campaign committees, PACs, etc., to support legislator elections, legislators don't get any of it. That money goes to tv stations, consultants, printers, and mail companies. Lawmakers are not at the Capitol for the big bucks.
During a session of the legislature, lobbyists, not legislators, are paid by corporations, nonprofits, associations, and issue organizations. It's true that The Lobbyist Transparency Act, sponsored by Rep. Mike Weissman, will require lobbyists to report more frequently on who their paying clients are, bills tracked for those clients, and bill positions changed. But the lobby reports in 2020 will not make it easier for citizens to figure out who's influencing whom for how much.
Right now, lobbyists reveal in the SOS client report the names of their clients, industry, and address. Contact information is spotty. Misspellings and missing information are common. System searches on "clients" require client names exactly as they're stored in the system. For this reason, searches often come up empty.
Client data reports leave a lot off the record. The reports don't reveal any of the individuals lobbying for a client, how much clients spend on lobbying, all the bills clients are tracking, and positions clients have taken on those bills. It's impossible to piece the whole "influence" picture together. But the database underpinning the system likely contains the necessary information.
It's unclear how Griswold knows that 2019's lobby payments broke records. It's also unclear what payments comprise the $33 million spent "to influence Colorado elected officials" in 2018. No search available in the lobby system provides total dollars spent by lobbyists' clients. Totals are probably inaccurate anyway because of the difficulty of clarifying who's paid when lobbyists subcontract bill lobbying.
The SOS's office held two meetings with its task force on The Lobbyist Transparency Act. Staffers took advice on how to make the system work better on the data entry side, but not many resources are available for improvements. Lobbyists pay a perfunctory fee to the SOS, but a lot more money is needed to re-build or re-do the electronic filing system.
Griswold's most recent fundraising letter says she's "working to increase transparency as much as I can and fight against dark money." To accomplish that goal, she could consider donating contributions from her fundraising letters to the state to build a new lobby application.
Unless the secretary refocuses the lobbyist electronic filing system to produce comprehensive reporting on lobbyists' clients, she's missing the transparency mark. Lobbyists are the middle people between lawmakers and businesses, organizations, associations, and nonprofits. Clients call the shots.
Contributors and contributions to the newly elected secretary will not be reported in the lobby electronic filing system. Those names and numbers will be entered in Tracer, the SOS's "transparent" campaign finance system.
Don't even try to compare money in Tracer to money in the lobby system to figure out how lobbyists and their clients may have "influenced" elected officials' decisions. People who do will end up bald from pulling their hair out.
Paula Noonan owns Colorado Capitol Watch, the state's premier legislature tracking platform.