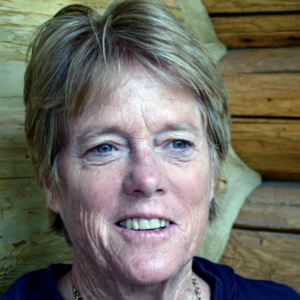 Health care is a right, says Gov. Jared Polis. This can be considered a bold statement in the U.S. Implementing this right is the outstanding question for the legislature.
Democrats are not rushing to upend current health care delivery.  Mostly, they're offering studies and pilot programs to see what might work to make health insurance affordable to those who fall between the cracks of Obamacare subsidies and employer-supplied insurance. 
Eastern plains, mountain communities, and some areas in the western slope don't have competitive health care markets. That drives insurance pricing up. Health care plans offered through the state exchange are supposed to keep insurance premiums affordable for workers. That's not working in these non-metro areas.
Families of four living in rural Colorado in an income range between 400 percent and 500 percent of the annual poverty line pay more than 20 percent of their income for health insurance. That financial pressure forces a critical decision: pay for insurance and trim on food and shelter or buy food and shelter and skip health insurance.
When uninsured individuals need medical services, the cost to the insured and hospitals goes up and the uninsured risk bankruptcy.  It's brutal, Hobbesian economics.
Democratic lawmakers Dylan Roberts, HD-26, and Kerry Donovan, SD-5, representing Eagle and Garfield counties, want a feasibility study on the possibility of a one-year health insurance pilot program. The plan will allow citizens in their districts within the 400 to 500 percent of the poverty level to access state employee group health insurance. SB19-004 sets criteria that show how convoluted current health insurance pricing is.
The SB19-004 study will figure out if the concept of buying into state insurance plans will work. Outstanding questions include: will workers be able to afford state plan premiums, will insurers extend coverage to non-state employees, will the process of enrolling non-state employees in a state insurance plan be feasible?  
Roberts and Donovan, along with western slope Republican Marc Catlin, HD-56, are also running HB19-1004 to study affordable health care options more broadly. This bill asks the state's health care policy division and department of regulatory agencies to examine a public option for health care coverage. 
Such a plan could potentially be offered to anyone from any income level who wants it. The feasibility study will be prepared before 2020 so any legislation to implement a plan could begin in the 2020 General Assembly.    
The agencies responsible for the study would engage affected stakeholders, including insurance companies, hospitals, consumers, employers, etc.  The conversations will be interesting.
To add to the volume of information collected to implement HB19-1004 and SB19-004 will be data from HB19-1001 sponsored by Rep. Chris Kennedy, HD-23.  This bill requires hospitals to provide information to the state's health care policy and financing department, particularly focusing on unreimbursed care. The health care policy department will also collect financial audits, gross patient revenue, and operating revenue.
The object is to gain deeper understanding of the cost pressures on hospitals and the impact of cost control incentives. This information should inform the research related to state health insurance for the uninsured and a public health care option.
While sponsors may hope that these bills will relieve insurance accessibility problems, they will not lower insurance premium rates in the long term. To reduce costs, every entity involved in providing health care will have to sit in a barber's chair and take a shave. Ultimately, state lawmakers will have to apply the razor.
Paula Noonan owns Colorado Capitol Watch, the state's premier legislature tracking platform.