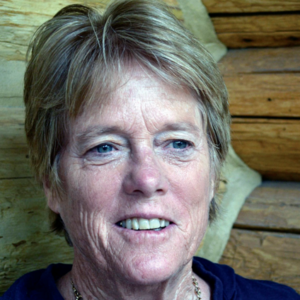 Not to pick nits, but ripostes to a recent CP column suggest that dollar numbers related to comparing a Denver public high school to a Denver charter school were incorrect or misleading. The Colorado Department of Education (CDE) apparently disagrees.
Let's state right off the bat that the argument about traditional v. charter schools is settled territory. Roughly 15 percent of Colorado's students attend charter schools. Charters have a mixed bag of success as do traditional public schools. Some parents clearly believe that a charter school gives their children some education benefit. In DPS, many parents believe that traditional schools give their kids a "just fine" education.
The point of this discussion needs to be thus: what does it take in hard cash, roughly, to get every Colorado kid, whether in a traditional or charter public school, up to the academic success level of the top schools in the DSST system. Unfortunately, the financial numbers available at CDE for comparison are from 2018-19. Here are some figures confirmed by a data analyst in CDE's School Finance Division.
East High near Denver's City Park served 2603 students in 2018-19 and DSST Stapleton (now Montview) served 582. East High put 94 percent of its budget, or $15,402,188, to the students' learning environment. DSST Stapleton plugged $7,288,845, or 89 percent of its budget, to its student learning environment. That is, DSST served 20 percent of East High's pupil base and spent 33 percent of the dollars between the two schools on its students' learning environment.
The two high schools' operations dollars are almost equal: $907,820 for East High and $913,586 for DSST Stapleton. East put more dollar investment directly into student learning than Stapleton, and Stapleton spent more than East on its operations even though it has less than a quarter of the students.
DSST Stapleton's performance framework score in 2018-19 was 86 and East High's was 76. It can be argued, possibly, that East squeezed more education value out of its dollars, but again, that's not the point. The question must be: is the average per student investment at $11,260 in Colorado adequate to achieve sufficient academic achievement for career and college readiness across the state's student population.
There are two reasons why the comparison between East High and DSST Stapleton is relevant. First, the schools are in generally the same area geographically and pull from many of the same students. Second, DSST Stapleton and DSST charter schools generally are often referred to as the "gold standard" of what can be achieved if teacher unions are removed from the picture and spending flexibility is possible.
There's no doubt that some DSST schools are successful, as are traditional DPS schools. Some characteristics of the DSST model include relatively smaller school size, generally between 400 to 550 students. The schools also spent roughly $2000 more per student in 2018-2019 than the state average.
DSST schools also benefit from sizeable amounts of "Unassigned fund balance" dollars. DSST Montview Middle School in 2020-2021 has $2,931,512 of these unassigned dollars. DSST Green Valley Ranch and Byers Middle Schools have above $2.5 million each. The total "Unassigned fund balance" for all the DSST schools this year is $20,892,905 for 6446 students.
No traditional Denver public school carries over that much money in unassigned funds. If those funds are donations, no Denver public school is eligible to accept such contributions directly. DPS non-charter donations must go to the Denver Public Schools Foundation which has total assets of $12.6 million to support 80,000 students.
COVID has certainly complicated this picture. Children across the state, whether in traditional schools or charters, will have suffered from the mash-up of education they've received since March 2020, requiring additional mitigation.
So here's the most important point, regardless of whether children are educated in traditional or charter schools. Unless there's about a $14,000- to $15,000-per-pupil investment per year, the revenues are insufficient to get the vast majority of children to career and college readiness. DSST schools operate in that dollar range and there's a direct relationship between that dollar investment and student success. Every single Colorado public school should have those resources.