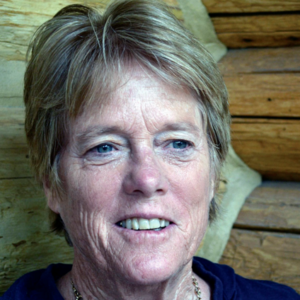 The 2021 General Assembly passed 503 bills and killed 120 bills. On the way to that end point, legislators provided a number of surprising perspectives on their relative positions on the political scales from right to left and left to right.
The number of passed bills shows the consistent power of Democrats who controlled both chambers. But Republicans pitched in as sponsors to make the session more bipartisan than expected in a polarized state. In fact, it looks like Colorado may be a template for the nation, a starting place for common ground.
On the basis of bill votes, Democrats in both chambers voted together once bills passed out of their committees. The Democrat with the most NO final votes is House Rep. Adrienne Benevidez at 18 No's out of 329 bills. Compare her to House Republicans with Reps. Patrick Neville and Shane Sandridge at 217 NO votes. Nine Republican House members voted NO on bills more often than YES.
Senate Republicans are much more positive. The most NO votes came from Jerry Sonnenberg and Paul Lundeen at 136. Kevin Priola and Don Coram are known as moderate Republicans and they live up to their reputation with Priola at 47 NO votes and Coram at 57.
Bill sponsorship sheds a different light on the politics at the capitol. As usual, Joint Budget Committee members sponsored the most bills, with JBC chair Sen. Dominick Moreno at 72 and Rep Julie McCluskie at 55. GOP Rep. Matt Soper showed his chops sponsoring 34 bills with only 4 postponed indefinitely. He sponsored two animal protection bills that failed in 2020. He sponsored a crime bill with Dems Mike Weissman and Rhonda Fields to integrate "bias" more profoundly into criminal intent. That's an interesting development.
GOP Rep. Perry Will from the western slope sponsored a family planning bill that every other House Republican voted against. The bill received a more positive reception in the Senate, with five Republicans voting Yes. The bill earned unanimous support among Democrats. Will sponsored 30 bills, 27 with Democrats. Only five failed. That's a record that wouldn't happen in the US House or Senate.
Five Republican House members sponsored 20 or more bills. They mostly passed. That record demonstrates opportunities taken on common ground and a conscientious effort by Democrats to include the GOP in as many bills as possible.
Of course, not all Republicans worked to find common space. Rep. Dan Woog from Weld County sponsored five bills and lost on four. Rep. Shane Sandridge, with one of the most negative voting records, sponsored five bills with a 5-2 record. Rep. Patrick Neville, ousted from minority leader by Rep. Hugh Mckean, sponsored seven bills and lost on four. His three passed bills were bipartisan.
Democratic Sen. Pete Lee and Republican Sen. Bob Gardner teamed up on criminal justice to support juvenile justice reform and family law. Gardner joined with Democrats on eleven crime and court bills including changes in misdemeanor statute and updating laws on sexual exploitation of children.
Climate and environmental legislation also brought some legislators from both parties together. The Agriculture Soil Health bill had bipartisan support, with only six GOPers voting NO. Thirteen bills with a climate orientation were bipartisan.
Not to gild the lily too much, plenty of important bills on climate, the environment, criminal justice reform, health and human services had Democrat-only sponsors. Environmental justice has become a top priority for Democrats not shared by Republicans. Two bills to "modernize the PUC," the Public Utilities Commission, passed with Democrat-only votes.
Health care legislation was a mixed bag with Republicans joining in on drug and pharmacy bills such as a cap on insulin pricing and Medicaid reimbursement for pharmacists. Behavioral health bills earned bipartisan support. Republicans unanimously opposed the standardized benefits/public option bill, as did lots of other entities. The watered down version passed with Democrat-only votes, but the public option portion failed.
Apparently some Republican legislators are disgusted by bipartisan efforts. But a majority of GOP members are no longer following the rightest of the right wing lawmakers. It's a positive sign that at least some in both parties worked at building consensus in many important areas. Congress: look to Colorado for a role model.