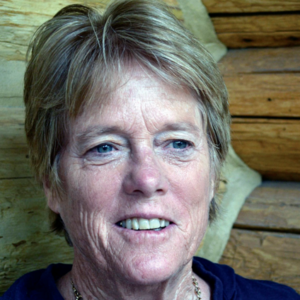 The political parties are nominating two aged men. The Democrat thinks the Republican candidate is a crazy man and the Republican thinks the Democratic candidate has dementia. Many voters agree to some degree with both assessments.
It would be good if President Trump would let us know who his Cabinet members would be in the next prospective term so the public could assess the caliber of his team. But even if he did, given his human resources record to date, any nominee list would be irrelevant within days.
Former Vice President Joe Biden, on the other hand, could help voters if he did more than identify a vice president. The electorate hasn't had this kind of age choice since President Ronald Reagan's second term, and that was a rocky one. That's why Biden should let voters in on his Cabinet picks before the November election. Here are some ideas in case he's paying attention.
Biden committed to a woman vice president. Two options are Senator Elizabeth Warren and Senator Kamala Harris. Warren's commitment to universal health care and consumer protections makes her a progressive powerhouse. Harris has executive and legislative experience and is younger and smart. She has a long political future. She's a good bet for succession planning.
The country needs an established player for secretary of state, someone with immediate trust among international leaders. Former Secretary of State John Kerry is that person. His appointment would solve many international respect issues right off the top. Plus, he knows how to manage difficult problems in a practical manner. Think Iran deal.
Treasury would benefit from some progressive views rather than the old time "solutions" of Larry Summers/Tim Geitner. Jamie Dimond from Chase Bank, for example, would be a disaster. US Congresswoman Katie Porter is a pistol. She helped Californians through the housing crisis and protected consumers from bad banking actors. She's a single mom focused on economic inequality. Someone at treasury should take on these issues. She's that individual.
The attorney general, of all the positions, must be a person of impeccable credibility, respect, and judgment. Who could possibly be better at representing those virtues than law Professor Anita Hill? There's something absolutely righteous about giving her the justice role with Biden and Justice Clarence Thomas, in effect, as her clients.
Secretary of defense requires an individual with military experience, smarts and honor. Illinois Sen. Tammy Duckworth has consistently demonstrated her courage and leadership as a helicopter pilot, high ranking National Guard officer, and assistant secretary for veterans affairs. As a congresswoman and now senator, she's proven herself to voters. Her war injuries give her deep understanding of how military action affects lives.
Health and Human Services needs a policy expert with legislative perseverance. Biden should give this job to the guy who has the most investment in seeing universal health care through: Sen. Bernie Sanders. If Sanders doesn't want the work, then either Elizabeth Warren, if she's not VP, or Sen. Patty Murra are good to go. They know health care inside out, Warren is the right kind of policy wonk, and Murray is the right kind of legislator.
Homeland Security must inspire confidence from law enforcement, immigrants, the business community, and international leaders. New Jersey Sen. Cory Booker fills those bills. He's experienced law enforcement at the ground level as mayor of Newark. He's thought long and hard about immigration and the role of immigrants in the U.S. economy and culture. He's compassionate and security conscious. That's a solid combination for this job.
Washington Gov. Jay Inslee and former presidential candidate Julian Castro should have their choice among three critical jobs: EPA, Interior, and Energy. Climate change is the biggest factor in today's unpredictable health and economic environment. Both have demonstrated deep knowledge of climate issues and an economic rebuild based on renewable energy sources. Inslee has proven his management bona fides in navigating Washington state through the COVID-19 crisis.
Two other nominations would be interesting. Former President Obama should be nominated for the Supreme Court. Stacey Abrams, who ran and almost won the Governor's seat in Georgia, would be powerful as Biden's chief of staff.
These choices are balanced intellectually and politically. Inslee and Castro in particular will be important for Colorado. It will be their task to keep Colorado's air pure and the mountain vistas clear.
Paula Noonan owns Colorado Capitol Watch, the state's premier legislature tracking platform.