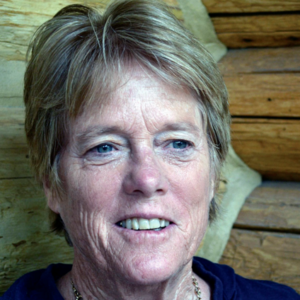 Fortunately for Coloradans, House Speaker K.C. Becker did not use Cersei of the Seven Kingdoms of Westeros or Daenerys of the House of Targaryen from Game of Thrones as her leadership role models. Republican House members may feel scorched, but that fire was a result of the 2018 election.
Speaker Becker managed a House with a woman majority at 34 to 31. Among Democrats, women held 26 seats to men at 15. House Democrats split by gender as chairs of committees, with six women chairs to six men chairs.
Many consider the 2019 General Assembly as one of the most consequential for legislation. One reason for its specific achievements is the predominance of legislation related to issues led by or of great concern to women, as is appropriate by voter demographics.
Colorado's April, 2019 voter list shows women leading men by over 100,000 registrations. Women voters now substantially outnumber men in the state's four largest counties: Arapahoe, Denver, El Paso, and Jefferson.
Legislation results for women have actually lagged voter registration, as women registrations outnumbered men in 2010 by 90,000 voters. It's taken almost a decade of back and forth between the parties for women to finally have enough oomph at the Capitol to change the dynamic.
As House majority leader in 2018, Becker watched while the energy industry used the Republican controlled state Senate to stuff seven House bills that attempted to temper drilling. The industry even killed legislation to prohibit drilling 1,000 feet from school property lines rather than from school buildings. That was a bad decision.
The message from 2018 with John Hickenlooper as governor was clear: oil and gas interests weren't going to give an inch, let alone 1,000 feet. Then the industry spent $35 million plus to defeat 2018's Proposition 112. That show-down proved that the predominantly male-run industry would use its money-muscle to kill any initiatives that, it says, might slow energy development.
One of the most important bills of the 2019 session, SB19-181 Public Safety of Oil and Gas Operations, passed with Speaker Becker as principal House sponsor. While the bill originated in the Senate with Majority Leader Stephen Fenberg as primary sponsor, it would not have held together as it did without Becker's leadership. The speaker sponsored five energy and climate change related bills, with four heading to the governor for signature.
With help from Dem women committee chairs and women representatives, Becker also made headway on health insurance legislation to improve health care and reduce insurance costs, especially in rural Colorado. Mental health bills, opioid care, and suicide prevention legislation passed both chambers, unlike previous years. Democratic women senators helped to pass these bills in their chamber.
Gov. Jared Polis was able to fulfill his dream for full-day kindergarten for all Colorado kids because of the number of women in the state House. Democratic Rep. Tom Sullivan completed what former Republican Rep. Cole Wist could not in 2018. Sullivan passed the state's red flag bill to keep firearms away from individuals who are a threat to themselves or others.
The increase of women representatives in the House put Minority Leader Patrick Neville, a diehard Second Amendment fan, back hard on his heels. The Dem women majority, and all Democrats, tanked Neville's concealed weapons legislation and a GOP bill to "protect life at conception." It was at least as anti-choice as the recently passed Alabama anti-abortion legislation. This GOP agenda should be a heads up to voters who think Democrats under Speaker Becker are radical.
Speaker Becker and House Democrats didn't win everything. The family leave bill turned into a study. But equal pay and minimum wage bills passed, demonstrating the power of women's interests emanating from the Capitol.
The House speaker is on a roll and the legislature is at a tipping point. Becker has a powerful cohort of women behind her. Out of 460 House votes on bills that passed both chambers, she achieved a high degree of congruence. Unlike the fighting women queens of the Seven Kingdoms in GOT, Becker has begun the hard, democratic work necessary to earning a long political career in Colorado.
Paula Noonan owns Colorado Capitol Watch, the state's premier legislature tracking platform.