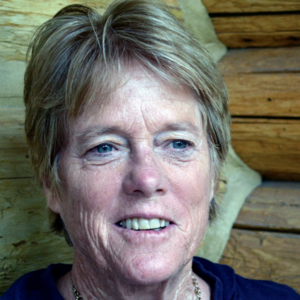 It's a new decade! Time to get ourselves organized. Let's put this state on the right track for the 2020s. Women are good at organizing. With so many women now in leadership in Colorado, it's best to take advantage.
First things first. Public education needs more money. Kids who started kindergarten in 2010 have been shortchanged about $8 billion, probably more. During the Great Recession, money cuts made sense. But now, with state unemployment around 3 percent, what gives? The governor's budget will pitch a paltry $40 million toward reducing the state's K-12 debt to kids. It's Hickenlooper déjà vu.
Those 2010 kindergartners are now in high school, getting ready for college. But our state college and university system is in the same pickle as K-12. Tuition keeps going up, loans keep going up, millennial childbearing goes down, and high school graduates are supposed to be grateful that the state's 2020 budget will kick in $26 million to keep tuition increases for college down to 3 percent.
How screwed up is this, women leaders? The $37.6 million the governor wants for preschool is almost as much as the $40 million the governor has set aside to reduce the $550 million 2020 shortfall in K-12 funding. His $605 million for transportation is a huge new investment compared to public schools. What's more important, ladies, the young ones who have been underfunded for 10 years or fixing potholes? Turn more state highways into toll roads so our kids can attend appropriately financed public schools. Let's get these funding priorities right, girlfriends.
On to clean air and our environment. The best physical attribute of our state is our geography, hands down. Women in government, our air along the Platte River and Front Range mountains is BAD. The state's Air Quality Control Commission (AQCC) is supposed to put up new rules on continuous ozone monitoring from large polluters based on SB-181. But John Putnam, deputy director of the Colorado Department of Public Health and Environment, says the AQCC won't consider continuous ozone monitoring until 2021.
So what do we do now to monitor ozone-producing methane and benzene emissions that come from oil and gas drilling? First, the state relies on industry to report its own leaks periodically. That's like a speeder stopping at the police station to ask for a ticket, periodically. The state also uses a few infrared cameras, but these are expensive and there aren't enough of them. Still, the AQCC and the Colorado Oil and Gas Conservation Commission have a peculiar fallback: sniffers and listeners.
Yes, girlfriends, that's when citizens smell or hear leaks. When they report a problem, a state inspector shows up to check out odors and gas releases. Since most of the smells and hisses occur at night when citizens say the wells are under the least amount of scrutiny, the state-scent inspectors miss the leaks. Ladies, if oil and gas industries make the leaks, let oil and gas companies pay for the tools to continuously monitor for leaks and cover the state's cost of measuring, inspecting and remediating the leaks.
And women in elected office, while you're at it, ensure these companies pick up after themselves. It's likely that some drillers will go belly up in the next year or so. Before they pack up and leave, make sure they've plugged their wells, pulled up their pipe, and cleaned up any chemicals they're tempted to leave behind.
There's one more area of Colorado's affairs that desperately needs some women leaders' acumen. The Medicaid programs for intellectually and developmentally disabled adults in Colorado are in need of major effort. Right now, about 3,000 people are on lists for more Medicaid support. This support, amounting to about $26 million/year to reduce the waiting list by 500 people/year over six years, should be doable. Such an effort will provide employment and give thousands of Coloradans a reasonably independent life.
Well-educated children, clean air, independent living — girlfriends, and boyfriends too, what can be better for the state? Women won national suffrage 100 years ago. We're gathering our vote power. Time to get organized! It's 2020, after all.
Paula Noonan owns Colorado Capitol Watch, the state's premier legislature tracking platform.