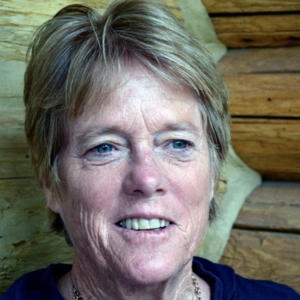 Interest groups at the Capitol shouldn't expect stalemate to keep legislation in check given new state House and Senate committee chairs. Democratic legislation, bottled up for at least a couple of years, can come out of the chute hot, like a bull at the stock show.
Speaker of the House KC Becker, HD-13 from Boulder, made a statement with the re-organized House committees related to rural Colorado, energy, and the environment. She eliminated the House Agriculture, Livestock, and Natural Resources committee. She created the Rural Affairs and Energy and Environment committees.
A Rural Affairs committee can respond to rural concerns holistically, as they appear in education, economic development, transportation, energy, and environmental policy. Becker created Energy and Environment to respond to the changing dynamics involving fossil fuels, renewable energy and climate change.
Becker took another decision giving key women legislators critical roles.  She appointed Rep. Barbara McLachlan, HD-59 from Durango, as chair of the House Education committee, and Rep. Dominique Jackson, HD-42 from Aurora, as chair of House Energy and Education.  These two women link up with Senate President Leroy Garcia's chair appointments of state Sen. Nancy Todd, SD-28 of Aurora, as leader of Senate Education, and newly elected state Sen. Faith Winter, SD-24 of Westminster, as chair of Transportation and Energy.
Retired teacher Todd has patiently waited her turn to be the leader on education policy. She's labored under the thumb of Democrats for Education Reform both as a state representative and as state senator and fought off GOP policy related to charter schools and vouchers.
Todd will team with retired teacher McLachlan. The two lawmakers worked hard on student suicide legislation in 2018.  With multiple student suicides this fall, this issue hasn't gone away.  
School finance will be at the top of the legislation priority list. Todd was on the House Education committee when state Sen. Mike Johnston pushed through his school finance "reform" in 2013. That tax bid went down, as did the 2018 try with Amendment 73. 
Todd and McLachlan are uniquely positioned to mediate funding gaps between wealthy and poor districts, high achieving and struggling school districts. It's likely that GOP state Rep. Jim Wilson, HD-60 from Salida, will offer some support.  If they listen broadly enough and work hard enough, maybe these three can unlock the funding resources school districts across the state need to move forward.
State Sen. Winter will oversee energy policy with her House counterpart Rep. Jackson. Jackson sponsored an oil and gas well integrity bill in 2018.  Winter sponsored a climate change readiness bill.  
The two committee chairs will face lots of pressure from well-funded energy and business interests. Most Democratic candidates punted on Proposition 112 on setbacks, including Gov.-elect Jared Polis.  The roughly $35 million the fossil fuel industry spent to defeat Proposition 112 was daunting.  But Jackson and Winter voted for drilling regulation before. Both chairs can afford to lose a vote or two on their side and still pass oil and gas regulation and climate change legislation.
Stalemate based on GOP opposition votes is off the table in 2019.  Over the last four years, Democrats held their caucus together on votes on bills they knew Republicans would kill. 2019 will be the real test as to whether Democratic committee chairs can deliver on their supporters' principles.
Paula Noonan owns Colorado Capitol Watch, the state's premier legislature tracking platform.