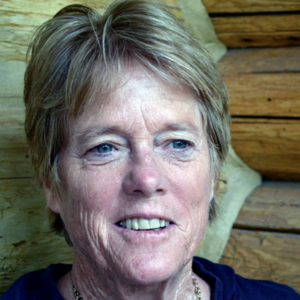 Colorado has 325 oil and gas operators, according to Shale XP that keeps track of these companies. The state ranks 5th in overall oil and gas production with 120,000 drilled wells and 35,600 active wells. The state's oil fields produce over 6 percent of the nation's oil and almost 7 percent of US natural gas.
Right now, the Colorado Oil and Gas Conservation Commission (COGCC) shows 100 drillers seeking permits. Almost 300 applications are in the comment period and over 6,000 from as early as February 2019 are "in process."
Most of the biggest operators have offices in downtown Denver, many high up in the building towers with a prized view of the Rockies. The people who work for these companies can see every day the impact of their work in the brown haze that smothers the foothills from Larimer County south to Douglas County.
Extraction Oil and Gas located in downtown Denver acknowledged the metro area's air emissions problems in its annual report to shareholders. It correctly predicted that the state's "marginal non-attainment status" for air quality in the Northern Front Range would change to "serious non-attainment" due to excess emissions from vehicle exhaust, gasoline vapors, and oil and gas drilling. Extraction notes that air quality compliance "may make it more difficult to construct new or modified sources of air pollution (oil and gas wells) in newly designated non-attainment areas."
The company also acknowledges the potential impact of Green House Gas (GHG) regulations on its business. If government at any level adopts more stringent GHG requirements, the company's production model may not be sustainable. Reducing methane leaks, paying royalties on flaring, and increased competition from renewables will affect its asset value, production efficiency, and profitability. These hazards play out across the entire industry.
Extraction's report captures the air quality and climate change risks to the citizens of Colorado on the one hand, and to oil and gas development on the other. The company has 20 recent applications for permits in the pollution-producing Wattenberg field put in under the COGCC's current 16 "Objective Criteria." The question is whether the objective criteria and oil company drilling practices can profitably meet clean air standards along the Front Range.
Gov. Jared Polis, like the fictional Candide before him, apparently believes in the best of both worlds — zero ozone and climate change emissions sometime around 2050 and a thriving oil and gas industry now. Citizens of the state need to know how this implausibility is possible.
Garry Kaufman, director of the Air Pollution Control Division in the Colorado Department of Public Health and Environment, stated without irony at a recent meeting, "We've seen tremendous growth in the (energy) industry… it's something we need to address."
This summer's hot August weather will accentuate the smog. The haze can be just as bad in winter, as it was this year when EPA declared serious non-attainment days in March. But the governor can't bring himself or his agencies to even slow down drilling. A reduction in oil flow would wring out marginal operators and affect energy industry employment. The state hasn't prepared for these events even though they are inevitable.
The governor's aspiration for clean-as-a-whistle air is 30 years distant. By that time, much of the state's fossil fuel development may be "completed," as drillers say, and energy companies will have gone bust or moved on. The operators will no doubt leave thousands of "dry and abandoned" wells behind, as actual well plugging and environmental mitigation liability costs appear nowhere in their financial statements.
Those abandoned deep holes will continue to leak methane and other dangerous pollutants into the air, harming health and safety. No amount of today's political razzle dazzle will change that future then unless Colorado alters its ways now.
Paula Noonan owns Colorado Capitol Watch, the state's premier legislature tracking platform.