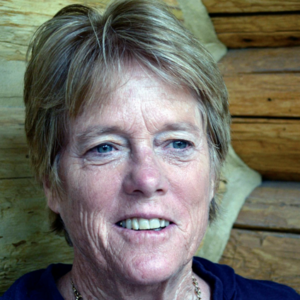 The teens decade brought voter registration revolution to Colorado that will turn the state upside down over the next generation. Every political institution will feel the impact: the legislature, governor, county and city offices, political parties, and organizations striving to influence government policy.
The decade started with 3.2 million registered voters and it's ended with 3.9 million. Unaffiliated voters (UAFs) led both Dems and GOPers in total registrations in 2010 by about 90,000 voters split evenly between the two parties. But only 44 percent of UAFs in 2010 were considered active voters. Today, 1.55 million voters register as UAF and 83 percent, or 1.3 million, are considered active.
From 2012 to 2019 Democrats increased registrations by 9,000 voters, the GOP lost 60,000 registrations, and UAFs went up by 300,000 Coloradans. Since 2016, every state Senate district up for re-election in 2020 has increased its percent of UAFs from 3.3 percent to 4.8 percent, decreased its GOP registration from .09 percent to 4.4 percent, and decreased its Dem registration from 0.1 percent to 1.6 percent.
Voter age is a strong indicator of which direction the state is headed. UAF voters dominate registrations from 18 to 40. From 2016 to 2018, registrations increased by 44,000 UAFs in this age range. In the same period, Dem registrations declined by 12,000 voters and the GOP declined by 32,000 Coloradans. The age range where the parties have gained registrations is from 41 to 70+, with the biggest increases at the old end of the age spectrum.
Large metro area counties typically decide statewide elections. Arapahoe County saw some of the most dramatic voter changes in the decade. From 2012 to 2019, Arapahoe County gained 8,000 Democrats, not that many, but the GOP lost 11,000 registrations and UAFs went up by almost 50,000.
In the same year range, Jefferson County Dems increased registrations by a mere 1,600, but Republicans lost 20,000 voters. UAFs increased by 21,000. In both El Paso and Douglas counties, GOP strongholds, Democrats increased registrations by two to three times over Republicans. In Denver County, a Dem stronghold, both parties lost registrations, but the GOP lost three times more than Democrats, 6,700 to the Dems to 19,500 for the GOP.
Through much of the decade in Jefferson County, Republicans controlled county offices. By 2018, Democrats outnumbered the GOP two to one as county commissioners and there's a good chance the county will have three Democratic county commissioners in 2020. Arapahoe County is now represented by two Democratic congressmen, a break from the party split since the last 2011 redistricting.
The 2013 legislation for mail-in ballots transformed voting dynamics. These ballots revolutionized UAF voting, bringing hundreds of thousands more people into the "active" process. The effect was magnified with changes to primary voting allowing UAFs to pick parties to select candidates. These impacts culminated in recent elections in which UAFs outvoted both parties, a new phenomenon in the state.
Gender identification also changed. In the 2010s, voters who didn't identify by gender by counties were in the tens. Now voters who don't assign gender to their registration are in the thousands in large counties and hundreds in mid-size counties, with UAFs leading by a lot.
Democratic women continue to dominate their party. Arapahoe County has 83,000 women Dems to 56,000 men. Jeffco has 77,000 Dem women to 50,000 men. Denver shows 125,000 women voters to 91,500 men. UAF and GOP voters are much more evenly split between men and women.
Right now, the trends are up tempo for Democratic office holders. But both parties are in the tank on voter registrations. It's the great dark hole in the Colorado political arena as to how Coloradans will organize and align over the next decade.
Here's a guess on how the state may evolve. Policy will continue to trend progressive except for taxes. An alternative party that's progressive on social issues and climate change but conservative with money may arise to compete with increasingly left-leaning Democrats. The Republican Party, if it continues to push 2nd amendment and women's reproduction rights issues, will lose voters. Or the whole system will implode and the state will start over. Let's have a great new decade.
Paula Noonan owns Colorado Capitol Watch, the state's premier legislature tracking platform.