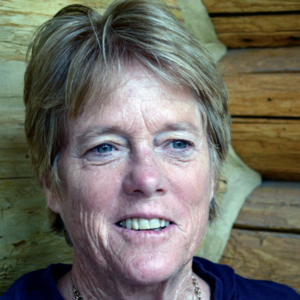 This list documents reliable sources used to identify the good and bad of COVID: NY Times, Breitbart News, Washington Post, Fox News, Twitter, CDC.gov, Daily Memphian, The Hill, around the corner neighbors, golf foursome, pickle ball opponent, and relative of friend.
Good news: In Tennessee, home state of one of the highest COVID infection rates in the nation, 21 of 331 patients in hospital for COVID are vaccinated, 3 of 74 in ICU are vaccinated, and 1 in 47 on ventilators are vaccinated. Vaccinations work!
Bad news: Tennessee has the highest rate of cases in children per 100,000 in the country, and 20 school districts are now closed due to COVID infections. Schools are using inclement-weather days to shut down because Governor Bill Lee hasn't authorized days off for COVID breaks.
Good News/Bad News: New infections in Florida averaged 22,000/day in August but have fallen to 19,000/day so far in September.
Good News/Bad News: In June 82 percent of COVID deaths in Florida were among people over 65. In July and August, only 66 percent of COVID deaths in Florida were among people over 65 years. Vaccines reduced COVID infections for elderly Floridians.
Good News: COVID vaccination takes away wrinkles in older faces because of its effect on collagen and allergic reactions, making faces puff up and lips fuller.
Bad News: COVID vaccination causes itchiness in upper mouth and ears due to allergic reaction, but itchiness goes away after a couple of days. So does wrinkle erasing effect.
Good News: COVID vaccination temporarily helps with erectile dysfunction as it can swell body parts.
Bad News: COVID vaccination affects fertility in women.
Good News: Forget about COVID affecting fertility in women. It doesn't affect fertility. Even pregnant women can be vaccinated safely.
Bad News: COVID vaccination affects fertility in men.
Good News: Rambunctious sperm not affected by COVID vaccination in study of 48 men receiving vaccine.
Bad News: Mississippi has the highest per-capita rate of new coronavirus cases and deaths in the US, followed by Florida, Tennessee, South Carolina, and Louisiana.
Good News: According to Mississippi Governor Tate Reeves, Southern Christians aren't worried about death because of their belief in eternal life.
Bad News: NY Times columnist all over ophthalmologist Senator Rand Paul (KY) for his support of horse deworming drug, ivermectin, as medication for COVID.
Good News: FDA says that people should not take ivermectin because "You are not a horse. You are not a cow."
Bad News: Senator Rand Paul believes researchers won't study horse deworming medication as therapy for COVID because of their disdain for former President Trump and his support for the anti-malarial medication hydroxychloroquine. Paul said at a constituent event that "they're (the FDA) are unwilling to objectively study it" because "hatred for Trump deranged these people." You'd think they'd at least study a horse deworming medication as a likely cure for COVID!
Good News: Constituents at Paul event "don't know if horse deworming medication works" but they're "keeping an open mind."
Bad News: COVID vaccination won't alter DNA to make anyone smarter, more beautiful, more handsome, taller, or thinner.
Good News: The COVID vaccine doesn't have a GPS tracking device embedded in the RNA used to make the vaccine. However, there are still questions about mercury in teeth fillings and radio signals so watch out for that.
Bad News: Blood type AB negative does not protect against COVID. No blood type protects against COVID.
Good News: Getting the COVID vaccination does not give you COVID. The vaccines are not made with live SARS-COV-e virus.
Bad News: The COVID Delta variant is so transmissible and potent that it can make people sick even if vaccinated. That's why doctors are recommending mask wearing.
Good News: Children usually don't die of COVID.
Bad News: Children can give COVID to adults who get sicker and die more frequently than children. Children are also susceptible to multisystem inflammatory syndrome with long-term health effects not yet understood.
Good News: Infant of best friend's relative gets COVID and can't breathe. Dad's in hospital with COVID. Mom takes infant to join dad in hospital. Child is not put on respirator, but it's close. Child and Dad recover due to amazing health care. They live for another day.