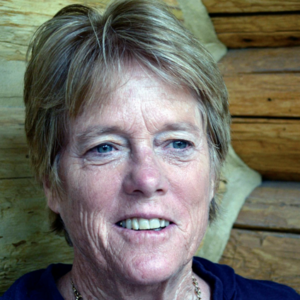 The COVID-19 virus pandemic has produced a budget catastrophe for Colorado. The General Assembly will probably reconvene May 18 and it will have to make legislation choices based on budget options that may be worse than those of the Great Depression.
Gov. Jared Polis put up a budget in December 2019 of $34.5 billion. That was at the very beginning of the COVID-19 outbreak in Wuhan, China. Fast forward to May, 2020, and the state is probably down $3 billion, or almost 10 percent, with the economy at a standstill and unemployment growing by the day. 
Polis's biggest ask earlier was for $550 million for transportation and $27.6 million for one of his favorite projects, pre-kindergarten education. Already, the governor has signed 73 bills into law worth about $18 million, including over $9 million for a school finance adjustment and $7.5 million transferred from the general fund to the state information technology fund for various projects (HB20-1260 and 1261). 
The March timeout is supposed to end May 18 and the Joint Budget Committee is meeting this week and next to get its arms around the financial decline. There are 346 bills still "in progress" out of 563 total. 
The assembly re-start has 29 bills in progress that passed through at least one appropriations committee. They are on their way to chambers for approval. Another 112 bills are stacked up and ready for hearings in appropriations committees. That adds up to 141 bills that need money. 
There are 139 introduced bills set for first committee hearings in their first or second chambers. The fiscal notes add up to roughly $10 million for these bills in 2019-2020 with some legislation requiring significantly more in 2020-2021. This dollar number excludes two very expensive GOP bills.
HB20-1150, Repeal House Bill 19-1263 Penalties for Drug Possession, posits a possible capital construction cost of almost $11 million along with $13.6 million to the Department of Corrections. The bill is sponsored by GOP Rep. Hugh McKean from Larimer County and will appear first in the House Judiciary Committee. 
Another Republican bill, HB20-1105, Colorado TRAILS System Requirements sponsored by Rep. Tim Geitner from El Paso County, would cost $256.5 million. The bill prohibits child welfare agencies from entering alleged child abusers into the state's child welfare system until a hearing finds sufficient evidence and the individual has exhausted or waived their right to appeal. According to the fiscal note, the bill would take almost 900 additional staff to implement. The bill is assigned to Public Health Care and Human Services. 
These two bills probably had little chance of passing before the timeout, but give the Democratic House Speaker KC Becker credit: They weren't assigned to State, Veterans and Military Affairs, the kill committee. The cost of the bills raises questions concerning the conservative view that Republicans protect citizens from budget busters.
Democrats have thrown in the towel on two big, expensive policy hopes for 2020, family leave and a health insurance public option (HB20-1349). Ironically, if these policies were already in place, many Coloradans would be in a more secure financial position. A family leave initiative may go on the ballot in 2020. The public health option was put on hold ostensibly because legislators couldn't get "stakeholders" together during shelter-in-place.  Another explanation is that the principal funding source for the bill, hospital revenues, fell apart as hospital income has plummeted due to COVID-19.
By the end of the session, there will be three big budget losers from the state's $12 billion General Fund. K-12 education, which hasn't recovered from the 2008 Great Recession, will undoubtedly be cut. Total program funding, including local and state revenues, reached $7.6 billion in 2019-2020 at $8480 per student. That's on the low end of education support across the U.S. The legislature has come short roughly $1 billion/year on public education since 2010, and with this latest hit to the state's economy, it's likely the underfunding will continue for another decade. That will end up as 20 years of students receiving much less than the national average for their public schooling.
Several bills to increase health care coverage through Medicaid are likely to go under. This may include support for working disabled seniors 65 and older who lose home care support through Medicaid when they go on to Medicare. Other bills to provide more assistance for the disabled may get postponed for at least another year. 
The chronically underfunded transportation infrastructure in the state may actually end up as the least of the concerns as so many Coloradans now stay home rather than travel on the roads. As of now, reduced car and truck mileage is one of the few benefits of the COVID-19 crisis. Our state finances are in the dumper but at least we can see the sharp contours of our Front Range peaks from far away because of our now clear Colorado air.
Paula Noonan owns Colorado Capitol Watch, the state's premier legislature tracking platform.