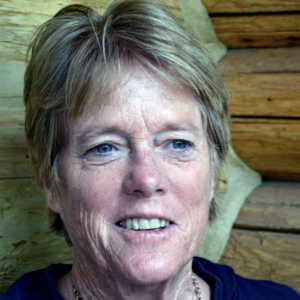 Everyone knows how important air and breathing is to human well-being. The elements for healthy life are straightforward: access to air to breathe and the quality of that air. Many of us in Colorado are denied access to quality, clean air.
The state legislature in 2019 passed two bills affecting air quality: SB19-181 and HB19-1261. SB19-181 in its first revised section addresses maximum reduction of emissions of methane and other hydrocarbons, volatile organic compounds, and oxides of nitrogen from oil and gas exploration and production facilities and natural gas processing. HB19-1261 declares that the policy of the state is to achieve the maximum practical degree of air purity in every portion of the state and to prevent deterioration of air quality. Both bills address the impact of emissions on climate change.
The task now is implementing this governor-signed legislation, and that's the rub. SB19-181 is administered through the Colorado Oil and Gas Conservation Commission. HB19-1261 is implemented by the Air Quality division of the Colorado Department of Public Health and Environment through the Air Quality Commission. HB19-1261 was signed by the governor on May 30, 2019, almost exactly one year ago. SB19-181 was signed on April 16, 2019, more than a year ago. HB20-1261 rules must be completed now.
The lack of overall progress on this legislation should take our breath away. Here's why.
According to recent rules testimony from air quality and climate change scientists at an Air Quality Control hearing, the emission that has the most powerful, immediate impact on air quality and climate change is methane (CH4). Methane's global warming capacity at 20 years is 84 times more intense than CO2's. Methane is a principal component of ozone that occurs right now as the hot summer sun bakes CH4 and other emissions into a toxic chemistry.
Tony Ingraffea, an emeritus scientist from Cornell University who testified at the hearing, states in a co-written article in Science in 2018 that "considerable amounts of the greenhouse gas methane leak from the U.S. oil and natural gas supply chain." The leaking occurs at a much higher rate than reported by EPA because "inventory methods miss emissions that occur in abnormal operating conditions," otherwise known as malfunctions. That is, methane leaks from pipes, wells, transportation, and other operations that occur irregularly make periodic measurements at assigned time frames inaccurate.
To achieve more accurate readings of the emissions environment, two types of measurements must occur continuously or regularly: bottom up and top down. Bottom up involves measuring equipment at or close to ground level. Currently, CDPHE sends a couple of vans around oil and gas operations to try to capture bottom-up information. Oil and gas drillers and operators are required to measure and report to the state. None of this effort provides "continuous" or continuous enough data.
Top-down measures require flight over the oil patch. Operators and drillers cannot perform this work. The state will have to pay for it. If the state collects its fines and fees correctly, those funds could cover this cost.
Meanwhile, COGCC has permitted 881 wells that have been or currently are being drilled (in spud condition) within the last 12 months. Over 5,700 wells are permitted but not yet drilled. Over 4,400 of these permitted wells are in Weld County, with 630 in spud. This concentration of drilling in the Denver-Julesburg oil and gas patch along the Front Range, with probable malfunctions, forms much of the brew that gets pitched into the air and flows over Boulder and down to Denver.
Recently, as written about here, the University of Colorado fired a principal research professor conducting air quality measurements of oil and gas operations both through his work at the university and through projects sponsored by Boulder County and the city of Longmont. Dr. Detlev Helmig's work and research, also published in highly regarded peer-reviewed journals, form some basis of Colorado's recent air quality and climate change legislation. His equipment performs exactly the kind of methane and other emissions measuring required to achieve the goals of both SB-181 and HB-1261.
So far, the Board of Regents chair, Glen Gallegos, has expressed this about that firing: "The University had legitimate reasons to take the action we did… Any impact on research is unfortunate, but we hope it is only temporary." Does this statement give us/the people confidence?
The view to the mountains, the main measure used by most Front Range residents of air quality deterioration, has been hazy recently as people come out of their COVID hibernation. Ozone formation will ramp up with 90+ degree days. The laws say that emissions reduction must start now.
Paula Noonan owns Colorado Capitol Watch, the state's premier legislature tracking platform.