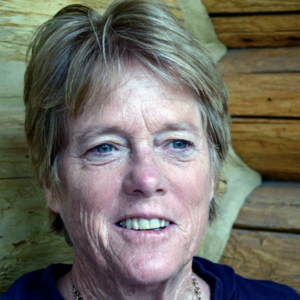 Some Republicans argue that Colorado's recent elections show a path for some GOP victories in 2022. They add Glenn Youngkin's sliver victory in Virginia to the evidence. Let's test the theories against results.
Republicans had success in Republican strongholds such as Douglas County, El Paso County, Weld County, and in smaller rural districts. In Douglas County, a school board elected four years ago to turn the district off voucher programs reversed direction, in favor of a parental-choice board, on masking and against critical race theory (CRT) that's not a part of the district's curriculum.
El Paso County and Weld County school districts similarly rejected mask mandates and CRT not taught in the districts. El Paso County teachers will not receive additional money for salaries. El Paso's new board directors, however, are concerned about academic achievement due to lost ground during the COVID crisis.
Given the current climate in the Republican party and among conservatives, these results are not surprising and the trends will no doubt continue into 2022. So the Republican party can expect solid results in areas where it usually receives strong backing.
The question is, what about areas in the state that used to support Republican issues, especially the metro area suburbs and other purplish communities such as the northern Front Range? And then there are results of statewide ballot issues to consider. So let's review those results.
Sweeping around Denver are Jefferson County schools, Littleton schools, Cherry Creek schools, and Aurora schools. These districts followed health directions related to masking from the state and their public health departments. The same masking issues in Republican-leaning counties arose in these counties.
Similarly, CRT issues pushed up by conservative parents, especially in Cherry Creek, rocked school board meetings. But the impact went in the opposite direction.
Jefferson County School Board elected three candidates who will move forward and improve current district policies. The new members were backed by the Jefferson County Education Association. They are looking to expand career programs, which appears to be a common theme now among school district candidates.
Cherry Creek School District elected members supported by their teachers' association who will continue to implement public health masking policies. CRT is not taught in Cherry Creek Schools. The district, like other Denver suburban districts, does have a demographically varied population. Its voters supported an inclusive curriculum.
Aurora School District similarly elected candidates who will implement public health masking policies and will encourage a curriculum that will engage a student population with dozens of countries represented as immigrants or first generation citizens. These voting patterns were reflected in Larimer and Boulder counties.
Denver Public Schools furthered its rejection of "reform education" in this election. Not one candidate backed by education reform dark money won. The spending differential between the reform movement and community education proponents was about 10 to 1, but the community-based school candidates took the board.
That is, the charter and innovative school programs initiated over the last fifteen years to much national approval among wealthy elites took a beating on the ground in Denver elections in which the winning candidates were backed by the Denver Public Schools Education Association. This suggests that teachers and parents who've questioned DPS's charter school direction won the day.
It's also likely that a curriculum inclusive of ethnic and racial contributions to American culture and history will evolve in Denver.
The Proposition 119 ballot initiative is also instructive of trends in the state. Dressed as a way to ameliorate the student academic gap from the COVID year, the proposition to tax pot to bring tutors to children was bonged to death. The "sin" tax was supported by almost every prominent male leader from both parties: Governors Owens, Ritter, and Polis, Denver Mayors Pena and Webb, and former Senate and Governor candidate Mike Johnston who promoted and helped underwrite the proposition.
Prop 119 received $1.5 million or more in contributions mostly from sources run by Mike Johnston and his friend at Colorado Succeeds, Scott LaBand, representing the state's "business community." No go. If it's sins for education, invest directly in public schools, voters say. From a trends point of view, a robust majority continues in the bluish direction.
Paula Noonan owns Colorado Capitol Watch, the state's premier legislature tracking platform.