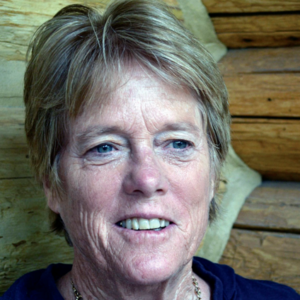 Colorado citizens are on the receiving end of technology antiquity when trying to calculate what entities are paying lobbyists to influence lawmakers on legislation. Any Coloradan who explores the secretary of state's (SOS) "lobbyist electronic filing system" for the first, second, or third time is likely to come away frustrated by the balky application developed in 2006 without much updating since.
This year's HB19-1248, the Lobbyist Transparency Act, puts into place rules to give citizens more timely information on who's lobbying and taking positions on bills. But legislators budgeted only $38,000 to implement the Act. That's not nearly enough to fix a system that requires lobbyists to enter data manually on their clients, client bill positions, and client payments for lobbying services on a rolling schedule.
Currently, lobbyists follow a specified data entry schedule during General Assembly sessions. The new law requires data entry on a 48 hour and 72 hour schedule. As context on how laborious these tasks are, the SOS's electronic filing system does not pre-load bill numbers and titles. Lobbyists type in that information, causing inaccuracies and untimely reporting.
These problems, among others, were cited at a recent task force meeting conducted by the SOS's office to review the new legislation and its implementation. Mostly the SOS will spend the budgeted $38,000 on writing documentation for the new legislation and providing online and in-person training on how to comply with the revised rules.
Money, of course, is the principal barrier to lobbying transparency. The SOS doesn't have enough of it to revamp the system that's now about 13 years old in a technology world that turns over in functional capacity about every three years.
Jena Griswold, the current SOS, envisions a new system that connects lobby reports with campaign finance reports so citizens can determine how much money influences legislation and legislators. This concept presumes that money is the great influencer and that lobbyists wield the money that does the influencing. Examination of lobby reports provides a mixed view on that presumption.
As an example, Larry Hudson of Hudson Government Affairs is the leader of the lobbyist association. He represents for the Colorado Coalition against Sexual Assault, Comfort Dental, and the Colorado Chamber of Commerce, among other clients.
Hudson followed 40 bills for the Colorado Coalition against Sexual Assault in March, 2019. The organization paid him $2,043 for that month's work. The coalition took 17 supporting or opposing bill positions and monitored the rest. Hudson tracked 10 bills for Comfort Dental taking two positions and monitoring the rest for $8,500 that month. He followed seven bills and showed five positions for the Colorado Chamber of Commerce at $6,000 for March. These dollars did not go to legislators. They simply paid Hudson for work he undertook to communicate organization support, opposition, or non-position on legislation.
According to the SOS campaign finance report, Comfort Dental contributed no money to any PAC or candidate in 2018. It contributed $2,500 in 2016 to Common Sense Values, a Democratic supporting group, and $575 to the Colorado Dental PAC that dished money to candidates who supported oral health.
Obviously, given the volume of money in campaign finance, some PACs and associations contribute sizeable chunks of money for candidates and issues, but those dollars are mostly from organizations and corporations, not lobbyists.
The SOS says she wants a more transparent lobby reporting system that integrates lobbying money and campaign finance. The public would benefit more from a platform that provides easily accessible reports that focus on organizations as well as individual bills. Organization reports would identify bills tracked by entities, bill positions, organization and contract lobbyists, dollars paid to lobbyists, and dollars the organizations contribute to PACs, candidates or issue campaigns.
Much of this data is available now, but it's a mish mash waiting for clarity. Producing such organization reports before elections in 2020 could reveal how much or little money affects policy. It could be a foundation for public trust in democracy.
Paula Noonan owns Colorado Capitol Watch, the state's premier legislature tracking platform.