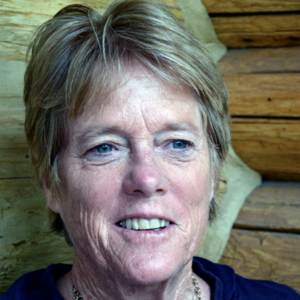 Hot anyone? Our last days in spring temperatures are as hot as any days in the hottest weeks in summer. This year's summer heat will probably exceed the highest summer highs from the last decade.
Democrats in the legislature have been reading the climate change tea leaves and finally reached a leverage point to push significant legislation through. They ignored pundits who say that whatever Colorado does isn't enough, so why bother. Or the deniers who refuse the facts that humans have created their own non-self-cleaning oven in the sky.
Just to compare a bit. The 2019 legislature put up 13 bills on energy and climate change issues. The 2020 legislature put up 16 bills. This assembly doubled the number of bills to 30, of which 24 passed.
In a recent column, Colorado Politics columnist Jon Caldara declaimed against this energy surge of climate legislation, calling it "woke-ism written into lawbooks and energy policy." He referred particularly to HB21-1266 on environmental justice and disproportionately impacted communities. He's correct to note that the legislation is a consequence of the 2020 election when Democrats gained seats in the Senate and several older legislators were term limited, replaced by younger members more willing to address carbon dioxide and other greenhouse gas (GHG) emissions heating up the state.
Caldara's call-out of legislators' "hubris" is interesting. He disses environmental legislation for language describing "impacted communities." Let's assume he knows there are neighborhoods in Colorado, often poor with many people of color, disproportionately affected by pollution that contaminates the air as well as heats the atmosphere. Neighborhoods surrounding the Suncor refinery are an obvious example. The state just awarded $1.8 million to a nonprofit to measure emissions from the plant in order to put exact numbers on contamination.
Perhaps Caldara doesn't know that Suncor is in the middle of a contentious multi-license renewal argument related to non-compliance with limits on polluting toxins, or that two more Suncor spills into Sand Creek occurred at the beginning of June due to failure of a 20-year-old underground clay wall holding back toxic chemicals. HB21-1266 requires the state to create an environmental justice task force and ombudsman to develop strategies for reaching out to people in disadvantaged communities. It also requires the Air Quality Control Commission (AQCC) to update permitting requirements to address pollution affecting impacted communities. Horrors!
Needless to say, neighborhoods around Suncor in north Denver and Commerce City have experienced more than their share of bad stuff coming their way with little consideration for the communities' health or welfare. Not even Boulder where Mr. Caldara lives misses out. When fumes and vapors from the Weld County oil and gas wells waft west in summer, banking up against the mountains on the edge of Boulder, ozone develops which further harms respiration and heats us up. Kids playing outside around Suncor can receive a double dose of pollution from the plant and the Weld County oil fields. A task force to think about these problems doesn't seem like overreach or hubris. It seems more like respect for our fellow Coloradans and our right to clean air and water no matter our economic circumstances.
Actually, HB21-1266 is not the most important environmental bill of the session. Bills to increase and promote electrification, encourage renewable energy use by public utilities, reduce GHG emissions, and modernize the public utilities commission are geared to specific climate remediation action. An air quality bill is designed to push the AQCC to crack down on polluters who've violated the rather generous pollution allowances of 10,000 pounds of hydrogen cyanide and 5,000 pounds of hydrogen sulfide.
Of the 30 climate-related bills, 14 are bipartisan with Senate majority leader Steve Fenberg and Democratic Sens. Faith Winter, Dominick Moreno, Chris Hansen and Tammy Story along with GOP Sens. Don Coram and Kevin Priola playing critical roles. On the House side, two new Democratic legislators have stepped up, Reps. Judy Amabile and Tracey Bennett from Caldara's home county of Boulder.
In Greek mythology, Hybris is the goddess of insolence or reckless pride, arrogance or outrageous behavior. It's incorrect to put the hubris tag on legislators doing their part to reduce global warming. Promethean is more appropriate.