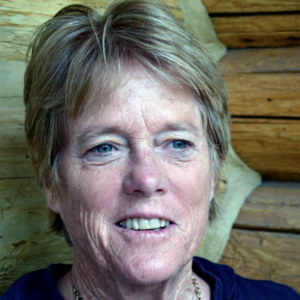 The oil and gas industry is sponsoring two rallies, one in Rifle and one in Loveland, against Air Quality Control Commission (AQCC) draft regulations three  and seven that will affect the state's compliance with the U.S. Clean Air Act and implementation of SB19-181.  
The rallies are set for Dec. 10 in Rifle and Dec. 16 in Loveland as a forceful show of objection before air quality rule-setting Dec. 17-19 that, based on law, must "regulate the emission of air pollutants from oil and gas operations" with public health and safety as the priority.
In their 46 page analysis of how bad the draft regulations are, the Colorado Oil and Gas Association and Colorado Petroleum Council argue that "economics do not support much of the proposal." The associations also claim that studies on bad air quality in Colorado are "generally overstated, misstate the facts, and fail to tell the whole story." Further, they state that the recently offered Colorado Department of Health Human Health Risk Assessment for Oil and Gas Operations predicts limited, even rare human health risk from fossil fuel extraction.
Before anyone rushes to the rallies, it's important to test the premises of the industry's assertions. Let's start with their view of the economics of government regulation related to public health and safety.
A survey of failed oil and gas legislation between 2012 and 2019 shows 24 bills that "died" because of oil and gas opposition, mostly on a cost basis. These include bills to analyze health data, disclose pipe locations, increase well inspections, improve well head integrity, and put more distance between schools and drilling activities.  
Oil and gas producers generally deny that they're making a big mess in the oil fields. And even if some messes are big, they say they can't extract product profitably if they have to cinch down every methane leak, get permission to flare gas and perform additional safety activities. The industry also asserts that Colorado has the strongest rules of states that allow drilling. So the state, according to their arguments, should just stop with the new stuff.
Next, let's do air quality. According to the industry associations, Front Range air just isn't that bad. They say ozone pollution has steadily declined over 20 years. If Colorado exceeds the Environmental Protection Agency's (EPA) clean air regulation of no more than 70 ozone parts per billion (ppb), it's mostly because of "background emission sources and sources that originate outside Colorado's boundaries."
It's true that wildfires, electricity production, and industry and vehicle emissions across the west cause air degradation in Colorado. But a 2017 article from our very own National Center for Atmospheric Research states that "motor vehicles and oil and gas operations are the two largest local contributors to summertime ozone" in the Front Range.
The article states that background level ozone in the Front Range is about 40-50 ppb, but in summer, numbers often exceed the allowable 70 ppb. Vehicles mostly affect Denver's smog. The northern Front Range gets its high numbers from oil and gas, at 30 to 40 percent of local ozone on high pollution days.  The question in front of the AQCC is simple: what part of Colorado's pollution can it control?  It can regulate vehicle, power plant, and oil and gas emissions. The fossil fuel industry, based on the Clean Air Act and SB19-181, will have to clean up its contribution to any overage.
Finally, the health risks of oil and gas drilling deserve deep, comprehensive study.  The industry opposed legislation related to measuring the health risks of their operations. Methane, benzene, and other dangerous chemicals are outcomes of fracking. Exposure causes short- and long-term health complications. To figure out the danger, much improved measurement of methane leaks and gas flaring must occur. A question is who's going to pay — the industry that creates the health risk or the people who live with the risk.
Oil and gas wants four hours to make their case during the AQCC meeting Dec. 17-19. Let's all show up at the Dec. 10 and 16 comment hearings and Dec. 17 rule-setting, contribute, and after the rules are done, hope we can breathe easy.
Paula Noonan owns Colorado Capitol Watch, the state's premier legislature tracking platform.