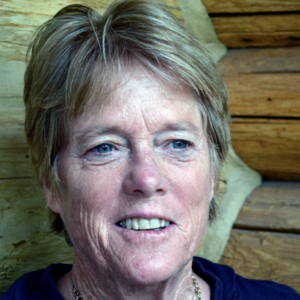 CU students head back to school this week just as the University of Colorado Board of Regents faces an election that may end a 40-year GOP run in majority control. 
The Regents' Board is the last statewide government entity controlled by Republicans with a 5-4 majority. 
One seat is up for grabs. The CD-2 seat was decided when Democrat and CU-Denver faculty member Callie Rennison won her primary. CD-7 was decided when Nolbert Chavez, retired state legislator, decided to run. He's unopposed.
CD-6 is the contested district. This battle pits Democrat Ilana Spiegel against Republican Richard Murray, who won his primary. Both Spiegel and Murray have participated in public discussions recently presenting their views to party regulars. Interestingly, they're concerned about many of the same issues, particularly diversity, accessibility, and opportunity on the four CU campuses at Boulder, Denver, Colorado Springs and Aurora (CU-Anschutz).
CU-Boulder, it turns out, is the least diverse campus in its PAC 12 athletic division. This fact is not true in its athletic programs where, according to Spiegel, 60-70 percent of athletes are Black. It is true on the academic side where the campus is 1 percent Black. Both Spiegel and Murray love CU athletics. Spiegel's sophomore daughter is on the CU cheerleading squad. Murray's favorite CU memory is the Texas championship game in 2001. Love of sports is not the issue. Composition of the student body is where problems are.
Student diversity is greater at CU-Denver and CU-Colorado Springs. The Denver campus is about to be certified as an Hispanic Serving Institution, like its companion campus university, Metropolitan State University of Denver. Regent candidate Chavez worked on this certification as a project for his graduate degree, so he's well versed in what needs to happen to recruit minority and low income students.
The problem is on the Boulder campus. There's a DiversifyCUBoulderNOW movement that cites data from the PAC 12. On a diversity scale from 0 to 1, with 1 being great and 0 being terrible, CU-Boulder scores at .44, in last place. The four California universities in the conference, two public and two private, have the best scores at .74-Stanford, .72-UCLA, .69-Cal and USC. Public higher education in California, even with its economic problems that have pushed tuition rates up, is still one of the best deals in the nation. California is now moving to make community college free.
That's the type of commitment that Colorado can't or won't make due to its TABOR taxing system. Tuition is high: $10,728 for 30 credits at Boulder. With fees, books, and room and board, the cost climbs to around $30,000/year. CU-Denver and Colorado Springs are less, but hover around $25,000/year total.  
Academic scholarships are limited in the CU system due to weak funding. Low dollars cause the university to admit almost half of its student body from out-of-state. Out-of-state tuition at Boulder is $36,546. Students graduate with an average debt load of $24,000. 
Spiegel and Murray see these facts as problems. Spiegel frames the issues as financial equity and racial justice. Murray is more hamstrung. CD-6 congressional candidate Steve House asked Murray in a town hall meeting if there's a way to cut the $12 billion CU budget down to $9 billion to make the universities more affordable. Murray wouldn't go down that trail, but he couldn't advocate for more tax dollars due to the Republican Party's commitment to TABOR. 
The DiversifyCUBoulderNOW movement argues that it's been denied participation in policy and decision-making that would make a difference in diversity recruitment, graduation rates, and anti-racism initiatives. Spiegel notes that the regents formed a committee on racial equity that seemed to disappear into Boulder's thin air. Students weren't included. The students have put out a petition. They say, "anyone can look around campus and see the lack of diversity. The only way to change this is to overhaul the priorities of our institution…" Spiegel sees this work as a primary task of the regents.
The Republican majority has had 40 years to work on these systemic concerns and the results are bottom of the metrics for the flagship campus. Both Spiegel and Murray want the CU system to offer top-of-the nation higher education. CD-6 voters will decide which candidate can move the institution at the bottom rank of this integral responsibility up.