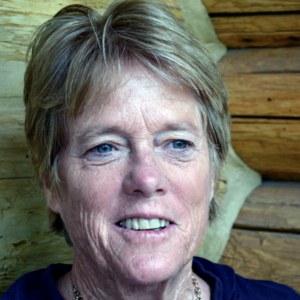 Rural Colorado is known as Republican territory.  Nine new legislators in the House and Senate won rural districts for the GOP compared to four new Democrats in rural House seats.
Thin population, large geography, and low tax base put pressure on public services in rural counties. Money available for education, health care, and economic development lag other areas of the state. But Democrats should be able to get behind some critical changes that will make a difference.
In 2018, 56 bills addressed rural issues in some way.  Thirty bills passed. Thirteen of those bills affected rural education issues and seven passed.  Programs are now in place to allow more flexibility in hiring new teachers and to support rural educators seeking national board certification. 
2018 bills addressed rural education problems around the edges.  The most pressing issue, which lost in the Amendment 73 tax amendment election this fall, concerns rural educator salaries. The Montezuma-Cortez district in southwest Colorado pays its teachers an average salary of $37,663 when the average income in the district is $60,015, according to a CBS4 news analysis in April. Julesburg in northeast Colorado pays its teachers an average of $41,786 with household income at $50,888.
Colorado's average teacher salary is $52,000 with Boulder schools at $75,000, Cherry Creek at $71,000, and Littleton at $66,000.  Aspen pays about $59,000.
The rural district counties voted against Amendment 73 while Boulder and Aspen passed the initiative and it lost by four points in Arapahoe County. The legislature will tangle with school finance and the newly elected governor Jared Polis has shown cards that support Democrats for Education Reform policy that is not focused on rural schools. 
The arguments are likely to be complicated and contentious, when ensuring a modest beginning salary of $40,000 for all state teachers would be an obvious move forward. The state should bring underfunded districts up to the $52,000 state average. Rural GOP legislators could join with Democrats with underfunded school districts to work on educator salary reforms.
Health care expense is another raw spot for rural Coloradans. Twelve bills addressed rural concerns over health care in 2018, and five passed.  As with education, money is the primary issue. That can was kicked down the purple mountains and across the fruited plains.
Rural community health insurance does not benefit from competition.  A bill to create a single geographic rating area, sponsored by term-limited Democratic Rep. Millie Hamner and Republican Rep. Bob Rankin representing mountain communities, went down in a House health insurance committee. Healthier Colorado, Colorado Rural Health Center, and Counties and Commissioners Acting Together supported the bill. 
Polis advocates Medicare for All so negotiations on health insurance are likely. He's also looking at a regional, multi-state consortium for a common-payer system. Rep. Rankin is unlikely to go for universal coverage but a single geographic rating system within Colorado might look more attractive to the insurance industry in the 2019 legislative environment.
An energy and rural economic development bill to generate electricity from 100 percent renewables by 2035 died in Senate committee in 2018. Xcel wants to be carbon-free by 2050. The bill's premises will clearly be resurrected in 2019.  Republican Rep. Kimmi Lewis from southern Colorado will surely bring up reforms to the state's conservation easement program to consider potential conflicts with renewable energy development. Democrats indicated in 2018 that there would be support for reforms, so that should be on the table in 2019.
Republicans in rural Colorado may be dispirited with the November election. But in three big policy areas rural Colorado can look for progress.  Reach-out from both parties can make that happen.
Paula Noonan owns Colorado Capitol Watch, the state's premier legislature tracking platform.