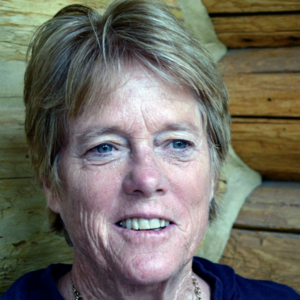 Jena Griswold, newly elected Colorado secretary of state, will have her hands full if she gets serious about campaign finance disclosures and transparency.  
Colorado created the campaign finance tracker platform Tracer in 2010 to collect, store, and present campaign finance data.  Candidates use Tracer to enter their contributors by amount, date, and employment of donors.  They issue expenditure reports to show where they spend the money. 
Citizens use Tracer to see who contributed to whom and, in the case of campaign committees, for what purpose.  That's the rub.
It's relatively easy to identify who donated directly to candidates.  The Colorado Democratic Party took in $1,394,520 in 2018.  Its donors are listed in Tracer.  
At this point, the audit function in Tracer gets murky.  According to newly elected state Senator Tammy Story's reports, Colorado Dems donated $21,000 in total to her campaign.  But the Tracer system doesn't aggregate the total sum donation to Story on the Colorado Democratic Party side to verify that amount.
But this is a smaller problem.  The larger problem occurs with campaign committee donations to campaign committees. Sixteen Thirty Fund is a progressive organization out of Washington, D.C., that donated $11,160,000 to various Colorado campaign committees.  That's a huge increase in its involvement in Colorado elections from its past.
Sixteen Thirty's contributions went to Justice Colorado, Save our Neighbors, Coloradans for Creating Opportunities, Coloradans for Fairness, Our Colorado Values, and Good Jobs Colorado.  Good luck, Colorado, figuring out what impact these committees had on the state's elections.
Justice Colorado supported newly elected state Attorney General Phil Weiser at $600,000.  Justice Colorado collected $848,000 in contributions on top of the $2.9 million Weiser collected through his own committee. Justice Colorado's report is the standard one pager that does not declare the names of its donors. Similarly, the Sixteen Thirty Fund website does not declare its donors other than they're social entrepreneurs who advocate on issues important to them.
Sixteen Thirty's $3.5 million contribution to Save our Neighbors helped defeat Amendment 74 that would force local governments to pay for any lost property value due to their local regulations or laws.  The oil and gas industry plugged in many more millions on their side in support of the amendment.  In both instances, it's impossible to tell exactly who gave to each side. 
The League of Conservation Voters Political Engagement Committee gave at least $3 million to the Conservation Colorado Victory Fund that gave at least $500,000 to Coloradans for Fairness that supported Democratic state Senate candidates.   On the other side, the Workforce Fairness Institute gave almost $4 million to Better Colorado Now and Colorado Campaign for Jobs and Opportunity.  Both committees supported Walker Stapleton for governor, but Good luck, Colorado figuring out who's behind that support.
Griswold received $110,000 from Colorado Democrats out of the $1 million she gathered for her campaign. What the campaign finance reporting system does not show is whether she received the benefit of outside funds from committees such as Colorado Fair Share Action that collected $1.4 million for Democratic candidates for statewide office.  Colorado Fair Share Action received over $600,000 from Coloradans Creating Opportunities whose donors are not disclosed.
Any serious effort to reform this dark money system will require Griswold to negotiate primarily with her own party.  Democrats have berated campaign finance rules.  Now is the time for the new secretary of state and state legislators to dig into how money from these undisclosed donors to fatuously named campaign committees affected their own elections.
Paula Noonan owns Colorado Capitol Watch, the state's premier legislature tracking platform.
Editor's note: This piece was updated at 2:55 p.m. Dec. 27 to correct the spelling of Griswold's name.