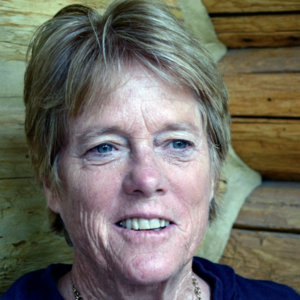 The 2019 General Assembly is a little more than half over. The Colorado House has had final votes on 111 bills and the Senate has had final votes on 105 bills. In a typical year, important bills come out in the first week and the last two weeks. Both chambers have a long way to go, but trends are clear.
Democrats used to have the reputation as the disorganized party. "I'm not a member of an organized political party," said humorist Will Rogers. "I'm a Democrat."
Democratic legislators in today's state of Colorado are not just organized, they're disciplined. In the House Democratic legislators have voted YES on almost all bills passed in third reading. Rep. Adrienne Benavidez in north metro has the most Democratic NO votes at seven. Rep. Chris Hanson of Denver has a perfect 111-0 third reading vote record so far.
Democrats in the Senate are even more on the same page. The most NO votes among Senate Dems on third reading is one. Republican Senators, on the other hand, are all over the place.
There are two cohorts of Republican senators. Out of sixteen GOP senators, ten have voted YES on 80 or more bills with final votes. As of now, Sen. Vicki Marble has the most NO Senate votes at 27, with Sen. Jerry Sonnenberg a very close second at 26.
House Republicans are the most widespread on the political spectrum with Reps. Kimmi Lewis and Shane Sandridge heaping scorn on the Democratic agenda with a 58 YES/53 NO voting record. Rep. Steve Humphrey retains his long-held status as the second most conservative lawmaker at 59 YES/52 NO votes. His previous super conservative chum, former Rep. Justin Everett, has moved on.
Democrats are taking their election seriously. Their bills attack numerous issues stymied by the formerly split chambers, including a full force rush on reducing health care costs, reforming oil and gas drilling, rejecting the electoral college, addressing early childhood education, and protecting water quality. Three progressive reforms did go down: the plastic straw bill, a right to rest for the homeless, and protection from garnishment of medical debt.
Republicans haven't solved the problem of a minority party – how to regain the majority. Their legislative agenda so far is unimaginative. They've sponsored bills they know won't pass to restrict voter registration, expand gun rights, reduce state income taxes, and protect human life at conception.
GOP Sen. Kevin Priola is a standout for bipartisan effort. He's a sponsor of 23 bills, and 22 have Democrats along with him. His interests range from electric cars to substance use disorder treatment. Reps. Marc Catlin and Jim Wilson are also bipartisan standouts. Catlin is a sponsor of ten bills, and each has a Democrat signed up. Wilson is a sponsor of fifteen bills, and all but one have Democrats with him.
The 24 Republican House members are all in safe districts, many with 20 point spreads between the GOP and Dem parties. Of the 41 Democratic House members, only four are in competitive districts: Tom Sullivan in Aurora, Bri Buentello in Pueblo, Lisa Cutter from Evergreen, and Brianna Titone from Arvada.
Registration numbers in the state Senate put election pressure on Republicans in 2020, with Larry Crowder's seat in Alamosa very close, Priola upside down with Democrats at 33 percent and GOP at 26 percent registration, and Jack Tate in Aurora with only a 5 point positive spread. The only vulnerable Democrat is Rachel Zenzinger in Arvada. Her seat has gone back and forth some, but has mostly stayed with the Democrats.
The current session has put the momentum with the Democrats. Republicans can hope that Democrats "overreach," but a little of that won't hurt with Colorado's current shade of blue.
Paula Noonan owns Colorado Capitol Watch, the state's premier legislature tracking platform.