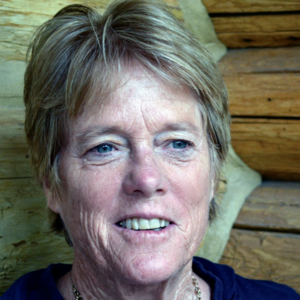 KC Becker, new speaker of the Colorado House, has a commanding majority of 41 out of 65 members for the 2019 and 2020 General Assembly. Republicans lost five House seats in November and are down to 24 lawmakers. Democrats are close to a two-thirds majority.
House minority leader Patrick Neville only holds five cards in a game of seven card stud. The Republican's political agenda on the 2nd amendment and women's health will likely get stuck in Democratic Rep. Chris Kennedy's committee: State, Veterans and Military Affairs.
The Democratic agenda, on the other hand, should get a full airing. Fortunately for urban, suburban, and rural Coloradans, the speaker's district contains the state's geography. It's about 60 percent urban/suburban and 40 percent rural. While the seat is dark blue at 43 percent Dem, 23 percent GOP, and 32 percent unaffiliated, Becker has sponsored numerous bipartisan bills.
Becker's announced Democratic priorities hit two themes: opportunities for Coloradans and investing in Colorado's future. They overlap. The speaker also has interest in campaign finance reform and marijuana regulation.
Her 86 sponsored bills since 2014 reveal a progressive lawmaker who worked on bills early in her career without other sponsors, but steadily developed bipartisan relationships. In 2018, seven of nine bills she sponsored had bipartisan support.
The speaker's concern for rural Colorado is evident. After several tries, she passed bipartisan legislation in 2018 that allocates funds to speed up internet service in communities with fewer than 7,500 people. In 2017 Becker sponsored and passed the bipartisan Sustainability of Rural Colorado bill that stabilized health care funding in rural communities and added transportation dollars for infrastructure improvements.
To expand opportunities for Coloradans, Becker sponsored legislation in 2016 to promote affordable housing. She's also put forward a bill to allow tax deductions for companies willing to help pay off student loans for employees.
Progressives are concerned about elections. Becker sponsored bills to bring more transparency to large-dollar campaign finance reporting. The bills failed, but with a Democratic secretary of state and governor, campaign finance reform will happen.
Over her five years in the House, Becker's most prominent commitment has been to the environment and climate change. Her district includes communities where oil and gas drilling impinges on residential housing, schools, businesses, health care facilities, and parks. Her constituents, like other Coloradans who live around fossil fuel development, face air pollution, water contamination, and bad health effects from leaks of methane and toxic chemicals.
While the fossil fuel industry defeated Proposition 112 on the 2,500-foot drilling setback, Becker states that Democrats will address concerns over the impact of energy development on health, safety, and local community control. If past is prelude to the present, she will face tough negotiations. She says all stakeholders are at the card table.
The speaker sponsored legislation to require reduction of greenhouse gasses by 80 percent by 2050. The governor has advocated a more aggressive timetable. Becker offered legislation on incentives for buying electric vehicles and supports tax breaks for making properties more energy-efficient.
The speaker's legislative record demonstrates commitment to bipartisan policy-making. She also believes in a substantive role for government to expand individual opportunities and community health and prosperity.
The GOP will not love some initiatives. Republicans won't have much leverage. It will be up to the speaker and her Democratic colleagues to decide what kind of hand they play — one with a pair of deuces or a royal flush.
Paula Noonan owns Colorado Capitol Watch, the state's premier legislature tracking platform.