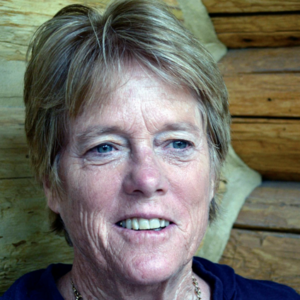 How bad is this COVID-19 thing? The state legislature's chief economist, Kate Watkins, says it's really bad. With no industry left untouched, our current unemployment rate has increased "by a magnitude of ten," according to data presented to the Joint Budget Committee.
The $12.5 billion in the state's general fund in 2018-19 goes down to $11.6 billion in 2019-20 and down to $10.3 billion in 2020-21. Forget any TABOR refund, and seniors will lose their residential property tax benefit. The projected state economic shrivel in 2020: -5.6 percent. Business owners will pay more for unemployment insurance right at the time when they have less money to cover the expense. To keep unemployment funds flowing, the state will probably end up borrowing a lot more from the federal unemployment bail out account than it did during the Great Recession.
Who's hurt for jobs? The accommodations, food services, arts and entertainment sector is down 81,000 workers now on unemployment. Retail trade has dropped 35,400 workers, and health care and social assistance are down 34,000. As of April 25 the unemployment number hit 239,133 individuals without jobs. Watkins says it's likely to get worse, except for the marijuana industry which will continue to grow, so to speak.
Who's going to hurt most for state funding? Let's start with the long-suffering Colorado public school system that's still under water from the Great Recession. Schools are funded by two general sources: the state's general fund and property taxes. The big hit for schools in 2019-20-21 comes from the general fund. Fortunately, property values will apparently hold reasonably steady.
Citizens voted down a $1.6 billion initiative to increase school revenues in 2018, and with this economic hit, teachers will experience more kids per class, more complicated instruction due to the impact of online education, fewer support services, and no raises. Reports are that districts will move to four-day school weeks. School boards will go through the same drill as in 2009-10: cut transportation, food services, administration, athletics, arts and music, counseling, nurses, programs. They'll do everything they can to funnel remaining funds as close to students as possible, but not enough money means not enough money. Expect a "fair income tax initiative" that will lower taxes for the majority and raise $2 billion for schools.
The disability community saw a light, now dim, at the end of its dark financial tunnel with this year's assembly. The legislature looked to remedy long-term underfunding, including moving mentally ill individuals through the criminal justice system expeditiously and increasing the number of people receiving Medicaid services. Substantial support for substance abuse programs appeared likely. The JBC will try to keep services stable, but additional resources will be tough.
Who knows what will happen to the $3.6 million in SB20-135 for counties to help the homeless? The long-sought and hard-fought conservation easement payback of $9.6 million for landowners caught up in the easement scandals of the previous decade seems out of reach now. The legislature might have offered a $63 million income tax credit for telecommuting in 2020-21, but the revenue loss grows to $126 million in 2021-22, so that seems out of reach. Given COVID, the incentive may not be necessary anyway.
The other huge hit goes to any community that relies on severance taxes, especially from oil and gas drilling. The energy industry has cut its workforce by 12 percent as a result of low per barrel pricing that doesn't come close to a break even point, even for the largest producers. Changes in transportation due to COVID telecommuting further fuel downward pricing. The big beneficiaries of severance taxes will now be the big losers, especially Weld County, the home of the Denver-Julesburg basin.
The state collected $241.7 million in severance taxes in 2018-19. The number drops to $133.1 million in 2019-20. It then tanks to $15.8 million in 2020-21. It's depressing, literally, that the state gets to experience this boom-bust cycle one more time. It may not be 1990 again, but it's going to hurt.
These impacts are the near-term problems the state faces. They're made worse by TABOR. The state must give "excess revenues" back to citizens, which makes saving for that rainy day very difficult. The bright spot in this great shrink-down: the mountains continue to look great with our clean air.
Paula Noonan owns Colorado Capitol Watch, the state's premier legislature tracking platform.