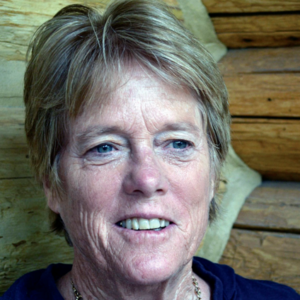 Colorado has over 200 nursing homes and about 700 assisted living facilities. They provide daily living and medical support for thousands of Colorado's seniors. The COVID crisis hit these institutions hard.
In 2019, Colorado served 16,000 residents in certified nursing facilities according to the Kaiser Family Foundation. That pre-COVID number represents about 82 percent capacity, the normal, non-pandemic population. Since COVID, the population has declined to as low as 66 percent occupancy. It's now ticking back up about .25 percent a month and has reached 69 percent occupancy.
These numbers are important because they explain both the human and economic impact of the virus that has killed older people at much higher rates than anyone else.
Senior facilities are part of a broader continuum of care. Independent living is generally a place to live that may offer additional services. Assisted living residences provide assistance for personal needs such as bathing but supports a generally active lifestyle. Nursing Homes provide 24 hour skilled nursing services, personal care and social services, along with medical support and often includes rehabilitation and physical therapy or hospice care, depending on the size and living model of the institution.
Typically, these care facilities have employees, family, and friends of residents coming in and out. The mission is to create a clean, social, and medically sound environment. COVID turned the living model for senior care upside down.
Here's a rundown of daily supports that changed. First, family and friends were not allowed in the facilities and residents for the most part could not leave their rooms. The social life that people count on to keep vibrant and interested in living disappeared.
Second, to protect residents, everyone wore masks and employees wore personal protective gear including plastic face shields, goggles or glasses, gloves, and gowns which needed to be tossed regularly, especially around COVID infected people.
The Colorado Health Care Association (CHCA) reports that early in the pandemic, the race was on to purchase this equipment. Companies might order 5000 masks and get lucky if they received 200. The protective gear and extensive cleaning activities turned these residential units into hospital-like settings where meals weren't taken collectively, but were served individually on trays, at least three times a day. Residents with memory problems such as dementia or Alzheimer's had a difficult time understanding and coping with the different routines and everyone felt isolated.
Meanwhile, staff as well as residents came down with the virus. Employees had work decisions to make. Who might they harm in their own homes if they worked in facilities with high rates of infection from this highly contagious virus? Nursing homes especially had to turn to staffing agencies to find enough workers to help residents. This change created a 50 percent increase in salary per temporary employee for senior living facilities.
Within weeks of the virus cutting swaths across Colorado, nursing homes were pushing dollars out the door to keep their facilities as protected and safe as possible. Extra costs included protective gear, extensive cleaning and sanitizing materials and efforts, room service meals, very sick patients, and family excluded from providing social and daily living support.
Nursing homes, assisted living, and some at-home care are supported by Medicaid. Typically about 65 percent of nursing home residents are on Medicaid where a combination of dollars from the US government and state pay for care. The dollars are driven by occupancy rates so when occupancy declines, revenues go down.
In 2020 and 2021 two catastrophic events occurred simultaneously for senior care. Nursing home occupancy plummeted due to the natural experience with senior populations and COVID, and expenses went way up, due to the extra care and safety protections necessary to limit infections.
The extra cost may be as high $115 million across the 200+ nursing facilities in the state according to CHCA. Senior facilities have received some help through the COVID emergency but not enough for many institutions. This is also a problem for rural hospitals that serve a large number of Medicaid patients.
The cost to the state, however, was less than expected because Medicaid expense dropped. As the legislature decides how to allocate dollars remaining in the budget from lower Medicaid disbursements, support for senior and disabled living providers is critical. Otherwise, turmoil in the care world will accelerate.