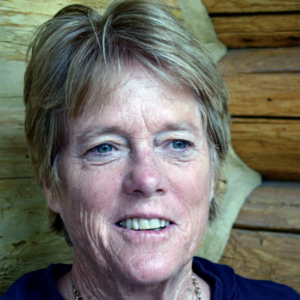 Over 200 bills hit the General Assembly after a month's COVID break. The legislature will work at breakneck speed to complete the bulk by the end of May to avoid a June spillover.
Colorado's voters look like this as of January, 2021. Unaffiliated (UAF) voters have increased their registrations by 120,000 citizens since January 2020 to 1,747,522. Democrats have increased by 30,000 to 1,203,905 and Republicans have dropped by 14,000 to 1,084,522.
Democrats have increased registrations in every Secretary of State-assigned age cohort except 55-64. GOPers decreased in ages 25-34, 45-54, and 55-64. UAFs increased in every category, growing the most at 23,000 in the 35-44 cohort.
Women outnumber men among active voters at 81,404. In the 11 largest counties in the Democratic party, women lead men voters by approximately 190,000 registrations. In the 11 largest counties in the Republican party, men lead women by about 30,000 voters.
Given the continued Republican decline in voter registrations, legislators can safely put aside bills coming from the far right of the GOP and focus on moderate to progressive legislation. Since women form the large majority of the voting public and especially the Democratic Party at every age cohort, special attention to policy support for the female side of the population is in order.
Working women have been hit hardest by the COVID pandemic for many reasons, including becoming de facto school teachers and home health care workers. At the start of the school year in September 2020, across the nation, 865,000 women dropped out of the labor force compared to 216,000 men.
The U.S. Department of Labor and Statistics states that 227,000 jobs were lost in December, 2020 with 50,000 added. Unemployment for Black workers is 9.2 percent, Latinx workers at 8.6 percent, and White workers at 5.7 percent. Jobs in leisure, hospitality, food services, entertainment, and health care show the most losses, from 23 percent to 32 percent decline, depending on the sector.
Gov. Jared Polis posits a $1 billion carry over of unspent funds from 2020 due to conservative budget decisions made in the face of the health crisis. It's "one-time-money" according to the governor, so it shouldn't be used for projects or programs that require ongoing financial support. He wants to "get the most bang for the buck" and has "no pride in ownership" of ideas for using the dollars.
On the other hand, he does have his ideas. He wants to "build back even stronger." The money should create stimulus, cause transformation, and achieve an economic multiplier effect, the governor said in a legislature preview. He's looking for projects that build equity, create a better future, and secure prosperity.
So far, his ideas are traditional for economy rebuilds: infrastructure such as roads and bridges, 30,000 more homes with high speed broadband, and upscale training to help hourly employees move up to "professional" careers.
The facts of the economic headache, though, suggest that infrastructure and improvements in broadband won't help the unemployed women who need help the most. Their kids will need help too. Colorado's students will have lost more than a year's worth of in-school education since the crisis, and teacher vaccinations won't affect school openings until the school year is almost over.
The beginning of the session is a good time for these issues to come forward so legislation, whether targeted at one-shot programs or on-going efforts, can be written to reverse the dreadful income future facing many women and their children. In the first legislation batch, two bills address COVID effects on education. Both ask the Department of Education to create resources, as funds are available, to remediate impacts. The sponsors should ask for hundreds of millions of dollars to credibly address the disaster.
If the governor is serious about equity and transformation, money for tutors, education diagnosticians, more teachers, mental health specialists, nurses and other health care providers is critical. Free community college for a couple of years, targeted at skill sets that can make a difference for women, would help. Child care support for working or in-school moms, even if offered for only a couple of years, would give women a boost and build income.
Traditional solutions to economic recessions don't fit the feminine impacts of today's disaster. Let some new thinking begin.