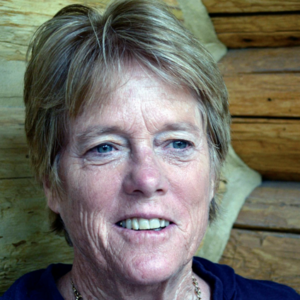 Gov. Jared Polis made a small feint to cutting taxes for Coloradans in his state of the state address. He wants permanent income tax relief, a broader base of taxpayers at a lower paying rate, and elimination of tax breaks for special interests. It's an algebra problem.  How much subsidy (x) will it take to reduce income taxes by (n%)?
Fortunately, there's a website, Good Jobs First, that collects data on corporate subsidies.  Corporations don't represent all special interests by any means, but they comprise the interests that get a lot of state revenue. 
Colorado distributed $347,628,337 in state tax credits, rebates, enterprise zone support, training reimbursement, and grants in the last few years.  Local governments added another pile of dollars through tax increment financing for large developments. Gaylord Rockies Hotel and Convention Center at DIA took in $300,000,000 for Starwood Property Trust. Marriott is its biggest brand.  This was a mixed state-local subsidy project.
The energy industry in its various forms receives lots of tax credits and rebates from the state.  The largest state-only subsidies went to NextEra Energy out of Florida for wind farms producing energy for Xcel, Tri-State and other electricity distributors.  The tax breaks add up to $41,544,654 for multiple projects mostly in eastern Colorado. NextEra got into this game mostly in 2015-2016, when wind energy wasn't as cost competitive as it is today. If the goal was to get renewable wind up and running and price effective, it succeeded.
A recent article on renewable energy in VOX notes that Colorado produces just under 18 percent of its electricity from wind, but that with $1.5 billion invested in renewable energy, electrification, and storage technologies, the state can net $3.3 billion in savings over current energy production modes through to 2040.  These wind farms also help eastern Colorado maintain a strong economic environment, with some counties reporting record unemployment.  There's obviously a downside for the coal industry, so as Polis considers reducing subsidies, he'll have to consider how money from the state that supported renewable energy might now help faltering mining communities.
Xcel and Black Hills have received almost $33 million between them, with Xcel a couple million higher.  Suncor, the north metro oil and gas refinery, has taken in $14,157,571 in tax credits/rebates. These have been slightly offset by the roughly $170,000 in fines recently assessed for emitting toxic gas.
The oil and gas industry as a whole netted almost $55 million in tax credits/rebates since 2011.  The dollars went to a who's who of industry giants in Colorado, including subsidy leader Encana at over $14 million, Anadarko, BP, Occidental, Chevron, Exxon-Mobile, Bill Barrett Corporation, and Whiting Petroleum. 
Put all together, the energy industry in Colorado has netted around $140 million in tax rebates and credits in the 2010s, not nearly as much as the tax increment financing developer crew, but a considerable amount. Very minor reductions could pay for continuous air quality measurements to identify methane leaks from oil and gas production to insure healthy air.
Following energy companies in tax credit/rebate volume are local corporations Arrow Electronics at $19,261,104 and Leprino Foods at $15,356,066.  Many more companies have received tax credits/rebates in the $1 million to $10 million range.
If the governor wants to scrounge, he can eliminate the $35 million in conservation easement tax credits, as the state has already doled out over $1 billion to land owners and their tax credit buyers.
Let's consider the $350 million in tax rebate/credits from the state to companies since about 2014. Let's say there's 3.5 million taxpayers who could benefit from reduced taxes based on ending corporate income tax credits/rebates.  Extended out over a decade, each taxpayer would receive a $100 tax break, or about $10/year.
These estimates are not an argument for/against giving Coloradans a tax break or for/against allowing corporate subsidies to continue.  The numbers do suggest that corporate tax credits/rebates won't offer much income tax relief.  If the Governor chooses to eliminate these tax subsidies, he'd do better targeting the funds to K-12 public education and higher education where the bang for the buck is bigger and the need is greater.
Paula Noonan owns Colorado Capitol Watch, the state's premier legislature tracking platform.