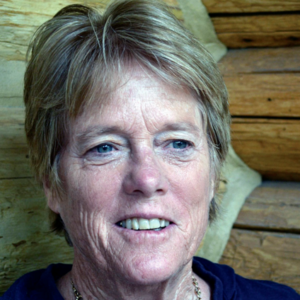 Since guns are important to U.S. Rep Lauren Boebert (R-Rifle), she should know that her Republican primary opponent for U.S. Congressional District 3 is a straight-shooter. State Sen. Don Coram (R-Montrose) doesn't spend time like eight-year-olds packing their six-shooters in their holster to show off their western Colorado bona fides. He simply works diligently to take care of the Western Slope and every other Coloradans' interests.
How refreshing is it that Coram sees everyone in the square state as one of his constituents while at the same time fairly representing the particular voters in his district? Some might say he's not perfect in this regard. Who is? In 2012, he was the deciding vote against a gay rights civil-union bill even though his son is gay. He took this vote because he believed his constituents wanted him to vote that way. Now, 10 years later with gay marriage common, maybe he'd take a different stand. But the point here is, if a voter is concerned that Coram will put his personal concerns ahead of his voters, he demonstrably will not.
Coram has a 12-year legislative record to examine. He started in the state House of Representatives with a Republican majority (remember those days?). He got his feet wet. By the time he moved to the state Senate, he'd established his areas of concern as defined by bills sponsored. So, in the House in 2016, he sponsored 19 bills, passed 9 and lost 10. In the Senate in 2017, he sponsored 42 bills, passed 26 and lost 16. Of those 42 bills, 40 had bipartisan sponsorship.
This session, Coram sponsored 31 bills; 24 passed and 7 failed. Thirty bills sponsored were bipartisan. Maybe to some this is not good. But if legislators in the minority want to accomplish goals beneficial to their districts, they need to hop onto bipartisan bills and make the legislation work for everyone, including the minority party.
As examples, Boebert and her team have taken shots at Coram for his work on hemp legislation. He's sponsored hemp, retail and medical marijuana bills. He sees industrial hemp as a growth crop for Colorado. He wants the state to have a jump on the business which he pursued with SB18-235 to create an industrial hemp research and development authority. He added to this initiative with SB18-205 to declare hemp as an agricultural rather than a THC product. Both bills launched the hemp business for farmers. That Coram has participated in some small ways in this growth industry is a non-issue in a state that endorses free enterprise.
Questioning Coram's integrity as a legislator is bad target practice. Nowadays, it takes a Republican with guts to sponsor bills on prescription drug coverage for contraception. He sponsored this legislation in 2017 when it failed, and again in 2018 when it passed. To add to his concern for women's rights, he sponsored a bill in 2019 to remove statutes of limitation for sexual assault victims to pursue civil action.
Coram has taken on the issues of rural education, especially the problem for rural districts in attracting teachers. He's worked bills to help teachers pay off their loans to encourage them to work in rural areas. He's focused on school lunches and other nutrition programs to help farmers and other producers by incentivizing schools to buy locally. Thinking ahead of the trend, he sponsored legislation in 2017 to test for lead in school drinking water. He's also enabled broadband to reach rural communities by expanding service providers and supporting broadband financing.
Coram looks to support and grow the outdoor industry which helps his mountain constituents and everyone else in Colorado who appreciates our natural riches. He sponsored legislation for an outdoor recreation office in the governor's economic development office. He's supported an increase of funding for parks and wildlife. He's worked to set up cameras in remote areas to build wildfire detection and warning systems.
Coram has even moved into the health-care industry to control expenses. He teamed with Rep. Chris Kennedy in 2017 to set up an annual reporting requirement for hospitals with non-reimbursed expenditures. It failed then, but since that time transparency in financial reporting by hospitals has greatly improved to enable the state and individuals to figure out how to spend health-care dollars.
These are substantial accomplishments. Coram's success depends on working with others within his own party and across the aisle. He's not a spit-in-the-eye-of-the-enemy kind of guy.
Paula Noonan owns Colorado Capitol Watch, the state's premier legislature tracking platform.