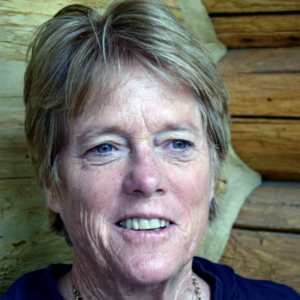 Colorado's 2019 voter registration is 300,000 voters shy of doubling since 2010, from 1,866,652 in 2010 to 3,428,525 in 2019. This count turns upside down the Republican Party's dominance in Colorado. Democrats now exceed Republican registrations by 135,256 voters. In 2010, Republicans exceeded Democrats by 39,639 registrations.
These numbers affect rural Colorado more than any other geographic sector in the state. It's easily argued that rural Colorado had the most prominent seat at the legislature table into the 20-teens. This sector dominated water and environmental policy as well as agriculture issues. That's not true today. Policies related to climate change, water conservation, recreation, and energy development are changing course as Democrats rather than Republicans frame the issues.
The economic and social challenge is clear: how will GOP rural Coloradans adapt to the new political scene, and how will urban and suburban Democrats prioritize rural Colorado's special concerns? For the state to work as a state, some sort of coming-together between rural GOPers and Front Range metropolitan Democrats must occur.
It's possible! Rural Coloradans are the food producers in the state. According to a 2015 Deloitte report for the Office of Economic Development and International Trade, Colorado's food manufacturing industry contributes $41 billion to the state's economy.
Cattle and calves are the number one ag commodity in the state at 2.6 million head, according to Beef2Live. That's a lot of meat. But cow herds, according to Colorado Independent Cattle Growers, are the smallest in 50 years. That's where the legislature and rural Colorado can come together to re-energize the industry.
Colorado's independent beef and pork producers, typically among the small to medium size ranchers, compete with Canadian and Mexican operators in the international meat market. They also face pricing pressure from the four largest meat packers that have their own herds as well as control of the slaughterhouses.
Because U.S. packers purchase and process less expensive cattle from Canada and Mexico, and because the meat is inspected by the U.S. Department of Agriculture, packers can label the non-USA meat as product of the USA. These non-USA cows and pigs are raised under less strict quality production protocols than in Colorado.
Colorado's local meat producers feel the profitability pinch. They believe that meat identified accurately under the Country of Origin Label (COOL) would increase labeling transparency and reduce the pricing advantage of Canadian and Mexican cows and pigs.
Rep. Kimmi Lewis, R-Kim, a cattle rancher from southeast Colorado, put up the Beef Country of Origin Recognition bill in 2018. The bill required the Colorado Food and Drug Act to name the country of origin for beef sold to the public. With this legislation, USA beef gets the USA label, and Canadian and Mexican beef get their nation's label. The bill lost in a 7 Democrats to 6 Republicans vote in the House Agriculture, Livestock, and Natural Resources committee.
Another wringer for Colorado's meat producers comes with innovations in non-meat "meat." Non-meat meat can be plant-based or cell-produced. Currently, this pseudo and semi-pseudo meat can be labeled as meat even though it doesn't come from a born cow or pig.
Lewis ran the "Nonanimal and Lab-grown Meat Misbranding" bill in this year's legislative session. Missouri passed the first non-meat misbranding bill in 2018, and several other cattle-raising states have followed. Not Colorado. This bill ran into an 11-0 NO vote in the House Public Health Care and Human Services committee.
Many food lovers, locovores, and restaurateurs seek locally grown or raised foods just as they seek free-range, grass-fed, or organically raised products. On the meat side, packers do not have to reflect country of origin or the authenticity of meat from born animals in their labeling.
Colorado's cattle ranchers, who represent the heart of the state's food production, will benefit from accurate labeling. It's an easy place for urban and suburban Democrats, and their rural colleagues, to come together to further Colorado's rural economic prosperity.
Paula Noonan owns Colorado Capitol Watch, the state's premier legislature tracking platform.