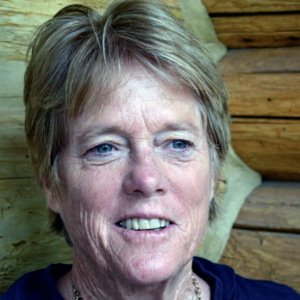 Two voter registration numbers are the most consequential for Colorado's political status for at least the next decade. In September 2019, unaffiliated (UAF) voter registrations reached a peak of 1,584,305, exceeding Democrats by 426,265 voters and Republicans by 489,359. In case anyone thinks these numbers are transitory, UAFs exceed Democrats by 108,716 in the 18-24 age category and exceed Republicans by 132,485.
UAFs more than doubled Democratic voter registrations among 18-24 year olds, and almost tripled Republicans in that category. Democrats don't catch up with UAFs in voter registration until they hit older voters in the 65 to 75+ range. Republicans finally dominate in the 55+ range.
Some remarkable numbers set the stage for the competition between Democrats and Republicans, as of September 2019. Dems run the table in registrations up to age 44, at which point the GOP grabs the lead except for voters in the 65-74 range, where the two parties are in a tie. A possible explanation of the almost 40,000+ voter spread for Republicans in the 55-64 range is that this period matches when this cohort was in their early adulthood under the Ronald Reagan presidency.
The tie in the 65-74 age range between Democrats and Republicans fits the split politics when these baby boomers experienced the harsh politics of the VietNam years. Pres. George W Bush apparently didn't mold young voters to his political orientation. But Pres. Barack Obama did, as younger voters, from 18 to 44, lean heavily toward the progressive Dem side. History is never far away.
Women voter registration will also powerfully affect Colorado's political future. These numbers are harder to calculate from Secretary of State reports, but adding up registrations in three Front Range counties tells the story.
Overall, women lead men by 97,000 active registered voters, as of September. Between UAFs and Republicans, voter registrations between men and women are roughly the same.
The Democratic party is a completely different story, with women dominating every age group in most counties. In the state's largest counties along the Front Range, women blow men away. Arapahoe County Dems have a 23,000+ women registration. Jefferson County Dems have a 26,000+ women registration. El Paso County Dems have a 20,000+ women to men registration.
These numbers explain current Colorado political results. First, the state legislature now has more women members than ever, and compared to other states, it's been at the forefront for women in the capitol over the last decade. Since a Republican high mark in 2010 with the Tea Party, Republican registrations have plummeted.
As women come into their own politically, it's apparent there's a concomitant shift in policy on issues important to women. These include equal wages, family leave, public school security, gun control, child care support, health care access, and pushing oil and gas drilling away from residences, schools, hospitals, and other vulnerable places.
The Republican Party has not kept up with this change. They've also not engaged younger voters. Arapahoe County illustrates this problem. Arapahoe Dems have 63,000 registered voters in the 18 to 44 range. Republicans have 35,000.
Paula Noonan owns Colorado Capitol Watch, the state's premier legislature tracking platform.