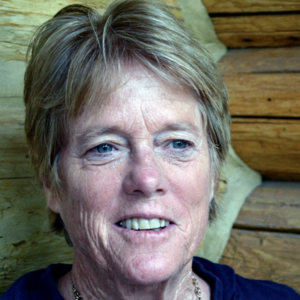 The politics of oil and gas drilling may be the most flammable issue the governor and legislature will face in the 2019-2020 General Assembly. 
The fossil fuel industry sank $32-$40 million into defeating Proposition 112 on drilling setbacks and promoting Amendment 74 on property compensation. Proposition 112 lost 55 percent to 45 percent, or 200,000 votes.  Anadarko, a leader against Prop 112, stated after the election that it wants to "find a better equilibrium to reduce concerns associated… with oil and gas activity."
The oil and gas industry has some distance to travel to build confidence that its "better equilibrium" will "put to bed" the drilling fracas, as Speaker of the House KC Becker hopes. Last legislative session, energy companies went all out to take down HB-1352 to require drillers to have a 500 foot setback from public school property lines and HB-1289 to exempt school districts from forced pooling.
Anti-frackers will face challenges too. They'll have to rely on votes from the four newly elected senators from the highly contested districts in Jefferson, Adams, Broomfield and Boulder counties and from newly elected House members in Denver. 
Proposition 112 lost in Jeffco by over 43,000 votes and in Adams County by 30,000. But it passed in Boulder by 71,000 votes, in Denver by 54,000, and in Broomfield by 3,700. So, while the proposition lost across the state, in districts where oil and gas money could actually affect political control of the legislature, the results were a mixed bag with Prop 112 supporters out-voting opposers.
Three Denver metro representatives who are now senators, Jessie Danielson, Brittany Pettersen, and Faith Winter, supported seven House bills regulating fracking in the 2018 session that didn't pass in the Senate. These legislators, along with Tammy Story whose district covers Boulder and Jefferson Counties, won't be up for re-election until 2022, after redistricting occurs.
All newly elected Denver House members, such as Emily Sirota, whose husband is a climate change advocate, won with over 70 percent of the vote.  Rep.-elect Sirota defeated incumbent Rep. Paul Rosenthal in their primary. He preferred a light regulatory touch on drillers. 
The most political pressure will fall on the new governor, Jared Polis, who supported regulating setbacks in the past but opposed the 2,500 foot setback in Proposition 112.  Candidate Polis wasn't on the receiving end of a $32 million attack as was the proposition, for which he's no doubt grateful as he dug $22 million out of his own fortune to win his race.
Gov.-elect Polis will take seriously his new role as the keeper of the Colorado economy, which benefits from oil and gas to the tune of $32 billion, according to the industry. Most of the product is exported, however, as Colorado is transitioning towards renewable solar and wind power to generate electricity.
Gov. John Hickenlooper was able to preserve his pro-industry stand because he could count on anti-fracking legislation getting killed in the Republican state Senate.  Gov.-elect Polis won't have that back up. He and Speaker Becker from Boulder will have to lead the hard conversations with the industry about future regulation.
Colorado is no longer the pro-oil and gas red state of the 1980s.  But it's not blue New York either, where fracking is banned. It will be very interesting to see if there's any middle ground available to drill those wells.
Paula Noonan owns Colorado Capitol Watch, the state's premier legislature tracking platform.