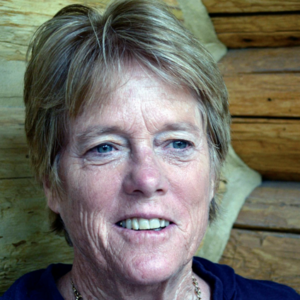 Did you receive your email letter from Gov. Jared Polis yet? It arrived in inboxes on Jan. 14. It's the one in which he restates his "vision" for Colorado. In case you missed it, our state is "forward-thinking, dynamic, bold, and courageous."
His State of the State address reinforces these superlatives. We're a state with breathtaking natural beauty and a strong economy attracting people from all over the world to move here to live the "Colorado Way of Life"! That's the life that realizes our "fates are connected," "we are better together," and "we can solve any problem we encounter." According to the Governor, "when a challenge arises, we get moving." It's why, he says, he wears his blue sneakers everywhere.
Given our courage and boldness in solving every problem, one wonders why the most important purpose of our state goes woefully underfunded. That is our public K-12 education enterprise.
Surveys show that Colorado has the second-highest percent of college graduates in the nation, just behind Massachusetts. Bully for us. That high number comes more from in-state immigration than from our home-grown population.
With all that education superiority, it's impossible to understand why our average new teacher salary rings in at $33,000. That figure comes from SB20-089, the bill for an Educator Pay Raise Fund. The proposed fund will contribute up to $15 million in payroll dollars to school districts with new teachers making less than $39,000 to start and with classified employees such as food preparation staff making less than minimum wage. One of the lead sponsors of this bill is Senate President Leroy Garcia.
Another bill, SB20-074, Bonuses for Highly Effective Teachers sponsored by GOP Sen. Paul Lundeen and Rep. Dave Williams, offers one-time bonuses for "highly effective teachers." The total bonus dollars available are not specified in the bill.
The governor in his state of the state speech celebrates the $52 million in the 2020-2021 budget he's adding to reduce this year's IOU to public schools. He calls this contribution the "Budget Stabilization Factor." It used to be called the "Negative Factor." The three efforts to increase school funding don't come to much, given the roughly $8 billion the state owes public school students, teachers, classified workers, administrators, etc. since the debt started accumulating a decade ago.
The governor's description of public school funding woes is thus: "Because of our fiscal rules, the state spends far too much money backfilling some of the wealthiest districts not only in the state, but in the country." Huh? He means that some of Colorado's school districts are the wealthiest in the nation. It is true that some "wealthy" Colorado school districts get state funding that might more properly be distributed to poorer districts. But the state could wring every last dollar from these districts and still not have nearly enough to bring Colorado's per student expenditure up from $10,053 to the nation's average of $12,756 per student.
Massachusetts, cited above, spends $14,529 per public school student which may partially explain its excellent higher education status as well. Its students are the highest scoring on national SAT tests. Those MA results are bold and courageous.
Our fiscal rules need leadership from the very top to reform TABOR limitations on taxation. That means educating the public every day on the profound disconnect between Colorado's overall prosperity and its tax revenues that flow to public schools. The Governor had a chance in 2019 to support Prop CC to retain TABOR refunds. If he peeped up about his support for the proposition, few heard him.
Now the governor is suggesting that the state needs to "broaden its tax base" and "lower taxes," presumably state income taxes, already low compared to other states. He can't have the best quality public schools that he claims every Colorado child deserves and lower taxes at the same time. He can't keep adding seats to pre-school education while depriving children age 6 and above of the funds needed for their success.
Colorado needs bold and courageous commitment to public schools. It needs to turn clichés into real actions.
Paula Noonan owns Colorado Capitol Watch, the state's premier legislature tracking platform.