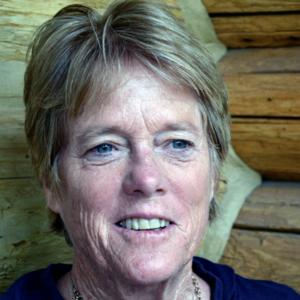 The new school year gives Colorado's children a new year's opportunity to catch infectious diseases. It won't be hard, especially for unimmunized 5-year-olds.
In past years, many kindergartners went to half-day school. Thanks to Gov. Jared Polis, they can now all go to full-day kindergarten. That advance gives these children more time to catch measles, mumps, or rubella, which can only be prevented with "herd" level immunization. As of 2017, according to the state's reporting, under 90 percent of the state's children are immunized, with numbers varying by vaccine and geography. Measles prevention occurs at 90 to 95 percent "herd" levels.
Rep. Kyle Mullica, Democrat from Adams County and a nurse, sponsored HB19-1312 on school immunization requirements. The bill continued to allow non-immunization of children for religious or personal beliefs. It changed requirements for reporting non-immunization.
The legislation told the Colorado Department of Public Health and Environment (CDPHE) to develop a standardized non-medical immunization exemption form that parents would have to deliver in person to the CDPHE or a local health agency in the first year of the exemption. After that, online notification would be accepted.
An unruly brouhaha erupted in committee hearings at the Capitol with anti-vaccination parents objecting to the additional effort to not immunize their kids. The legislation passed the state House of Representatives, but died in the Senate when Gov. Jared Polis said he didn't support the bill as written. He didn't mean that the bill was too weak. He sided with parents and their anti-vaccination personal beliefs.
The state's largest school districts are generally meeting CDPHE immunization goals. Boulder Valley School District, the governor's home base, is an outlier. Enough parents of students there haven't immunized their children so the district doesn't meet health department goals for any vaccinations.
Boulder High School kids are significantly under-immunized, according to most recent health department data, with only 87 percent immunized for measles, mumps and rubella (MMR), 82 percent for polio, and 84 percent for hepatitis B. The large majority of parents of these children use "personal beliefs" as their rationale for non-immunization.
New York state, with 1,046 measles cases this year, delivers the most current news on how infection spreads among the non-immunized. Patient Zero, a 14-year-old student visitor from Israel, was absent from school the day his classmates got their mandatory MMR shot. He probably caught the virus from a child who'd visited Uman in Ukraine, where there's a low vaccination rate and 50,000 measles cases last year, according to a recent New Yorker article. The 14-year-old boy went to synagogue in an Hassidim community where many parents do not vaccinate children for religious reasons. According to NY's state health department, eleven people caught the measles from Patient Zero during the religious service.
Before mass vaccination, whole classrooms of students could be wiped out repeatedly when infected kids spread measles, mumps, rubella, and chicken pox. Polio was a scourge to early baby boomers, before the three-shot Jonas Salk vaccine in 1955 and the Sabin oral vaccine on sugar cubes in 1961.
Maurice Hilleman invented the MMR vaccine available in 1971. Worldwide deaths from these diseases plummeted from 2.6 million before vaccine to 122,000 in 2012. Measles officially disappeared from the U.S. in 2000, with occasional spikes of infection catching the unvaccinated, such as at Disneyland in 2015 with 147 cases related to a single exposure.
Colorado's "personal belief" exemption for vaccinations exceeds New York's. The Empire State only exempted immunization based on religious beliefs. New York's legislature pulled that exemption in June.
The U.S. Supreme Court in Jacobson v Massachusetts established the right of the state to enforce "restraints" for the "common good" in implementing smallpox vaccinations in 1905. That decision is the basis for mandatory vaccination today.
Rep. Mullica's bill was killed 114 years after the Supreme Court's decision in the Jacobson case. The legislature's leniency isn't really tempting fate. It's tempting history.
Paula Noonan owns Colorado Capitol Watch, the state's premier legislature tracking platform.