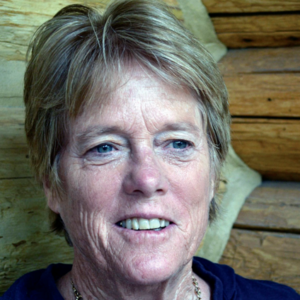 It's difficult to get the mind around the violence at protests pre- and post-political conventions. Demonstrations over the George Floyd, Breonna Taylor, Elijah McClain, and Jacob Blake police killings and woundings continue, as do counter-protests that involve powerful weapons such as AR-15-style rifles, paint ball guns, mace, fireworks, spray paint, cars and trucks, Molotov cocktails, and other incendiary devices.
The victims of violence leading to death or severe wounding include two white protesters killed and one white protester with an arm about shot off in Kenosha, Wisconsin; one white, armed counter-protester dead in Portland, Oregon, and two white protesters wounded by another white protester here in Aurora when Samuel Young, 23, a Black Lives Matter supporter from Wheat Ridge, allegedly shot two co-demonstrators while trying to protect marchers from two white men driving in a Jeep through the BLM protest seeking justice for Elijah McClain on I-225. These crimes appear to be white-on-white incidents involving teens and young adults.
Seventeen-year-old Kyle Rittenhouse of Illinois is the adolescent charged with various crimes against three unarmed protesting citizens in Kenosha. Before that heartbreaking shooting, he received encouragement and water bottles safely tossed to him and other armed counter-protesters by Kenosha police in military-style vehicles who thanked the armed "volunteer" for doing his "job" of protecting property.
It's likely that the two men killed by Rittenhouse thought they were protecting other unarmed protesters from a terrorist about to commit violence. The supporters of Rittenhouse, including Colorado's Rocky Mountain Gun Owners founder Dudley Brown and President Donald Trump, argue the 17-year-old acted in self-defense, even though neither of the killed men was armed. One had a skateboard that he apparently used unsuccessfully to block the shooter. The two killed men left behind two young children.
In the earlier Aurora incident, protesters marching on I-225 highlighted the year-long Elijah McClain death investigation. The violin-playing massage therapist had gone to a convenience store to buy a non-alcoholic drink and was waving his hands. This action devolved into the police stop, an altercation, and McClain's untimely and preventable death by ketamine overdose. There's no word yet on when the investigation will be completed or whether any police or EMTs will be charged.
After the I-225 shooting, a smaller group of demonstrators gathered at the Aurora courthouse, starting fires and breaking windows. Aurora Mayor Mike Coffman chewed out the police chief for the property damage that law enforcement didn't prevent.
Various commentators have also chewed out Denver police and other law enforcement agencies for not protecting the State Capitol and buildings in downtown Denver and along Colfax from damage from demonstrations. This law enforcement decision to exercise restraint followed law enforcement unrestraint when police tear-gassed protesters in the BLM movement related to curfew violations and vandalism.
In the springtime, white anti-mask demonstrators carrying various assault rifles and packing firearms swarmed the State Capitol to show their disagreement with mask-wearing policy, an important but minor inconvenience compared to this recent violence. The armed mask protesters, dressed in militia gear, were given a pass by law enforcement, and by some who apparently find graffiti on the Capitol building more offensive than armed men intimidating Coloradans with their weaponry at the principal symbol of our state's government.
Can Coloradans agree that this protester violence, mostly among white people, has to stop? Can we agree that any praise or encouragement of this violence must stop? Can we agree that there is an exponential degree of difference, recognized in the legal system and by moral humanity, between murder and property damage, but that damage to property is also awful and must stop? Can we agree to set our fears aside and use our common sense and good judgment to establish just and equitable policing policy and accountability? Can we commit to repairing the impact of appalling institutional racism? Before violence gets more out of control? And sends the country spiraling to a place we absolutely don't want to go? Can we, and will we do that?