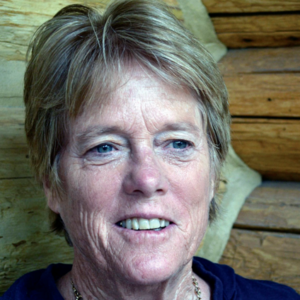 In-home personal care workers create space and time for disabled children and adults and elderly clients on Medicaid to live independently. These service workers bathe, dress, prepare meals, and otherwise help thousands of Coloradans live in their homes rather than in institutional settings.
Personal care workers who serve Medicaid patients can use more money in their paychecks. That's the issue that Senate Bill 238, the bill to "Improve Wages and Accountability of Home Care Workers," sponsored by four Democrats, wants to solve. But the bill's regulations confirm Republican complaints that Democrats will kill jobs and ruin businesses.
The relationship between personal care workers and their clients is intimate and precious. Medicaid recipients need help, and personal care workers provide help. That part is clearcut. What's hard is making the wage math work.
SB 238 will require personal care service agencies to pay their Medicaid workers 77 percent of the per-hour Medicaid revenue they receive for their clients. Medicaid reimbursements for personal care services at home currently are $18.44/hour.
Based on these reimbursement rates, the bill will require agencies to pay about $14.20/hour to personal care workers. That leaves $4.24 to cover all other agency employment and overhead expenses, including payroll taxes, health insurance benefits, FAMLi benefits if that bill passes, business development, payroll processing, office rent, etc.
This wage formula will likely force personal care agencies to reduce their Medicaid services, go out of business, or turn full-time jobs into part-time in order to reduce their expenses. Vulnerable clients served by part-time workers face the risk of employee turnover, no-shows, uncertain care, inconsistent relationships, and personal disruption.
The bill also assumes that Medicaid reimbursement rates will increase by 8.1 percent. It directs that added revenue to personal care workers. That requirement does not relieve the overhead pressure on agencies that hire the workers that provide the Medicaid services to vulnerable Coloradans.
The 8.1 percent increase would ordinarily be placed in the state's Long Bill, the legislation that sets the state budget. This year, the increase is in SB 238 as leverage. This maneuver pressures legislators to vote yes on the bill to insure that disabled children and adults and the ailing elderly will receive personal care no matter the bill's bad contents. An example of, "That's Politics."
The bill further requires in-home personal care agencies to deliver the names, addresses, phone numbers, and email addresses of their employees to the state to publicly display this information. The ostensible reason is to document training employees have received.
Personal care workers are considered "unskilled." To do personal care, employees are not required to have skills training. This proposed disclosure rule leaves workers susceptible to unwanted contact from unscrupulous people who will certainly take advantage of this public cache of personally identifying data.
Home care agencies should defend their workers from unnecessary exposure to bad actors through mandated release of personally identifying information. If for some reason the four Democratic bill sponsors can't see their way to eliminating this section of their bill, the disclosure should be based on an opt-in alternative.
Coloradans understand the huge value and importance of personal care services for children and adults on Medicaid. Many elderly adults blow through everything they have before they're allowed into Medicaid. Generally, enabling people to stay in their residences reduces costs to the state.
Legislators should amend this bill. They can increase Medicaid reimbursements by 8.1 percent and direct that money to personal care workers. The rest of the bill is harmful and should get a cross-out.
Paula Noonan owns Colorado Capitol Watch, the state's premier legislature tracking platform.